September 27, 2021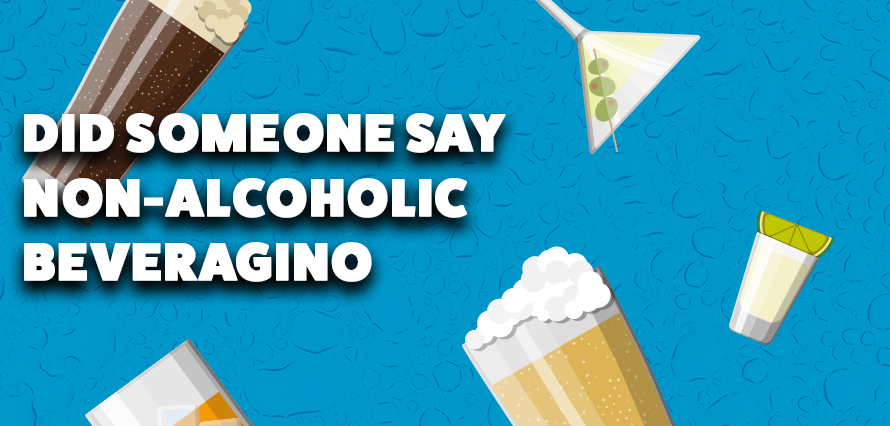 Are you sober curious? Perhaps you're just curious as to what that even means? Well, this trend is rising quicker than you can pull a pint.
In short, being sober curious is all about being more intentional about how, when and why you drink – not to be mistaken for sobriety. In the UK, we're often seen as having a 'drinkers' culture, doused in peer pressure, with many of us succumbing to what is referred to as 'dominant drinking culture'. However, despite being perceived as a pint-guzzling nation, the way we talk about alcohol is changing and the sober curious movement is picking up speed after a slump pre-pandemic.
Let's dig into some of the data surrounding how people are discussing drinking online…
Demand for no- and low-alcohol dales is growing
In recent years the demand for alcohol-free alternatives has been steadily growing. A report from IWSR shows that sales of no- and low-alcohol beverages are skyrocketing. This research suggests this category gained a staggering 3% share in the alcoholic beverage market in 2020. If that hasn't sobered you up, keep reading, it gets juicer.
Tea is more popular than beer
OK, this may not come as a big surprise to many, but if we look at the data surrounding the internet's favourite beverage, the trends over three years are (again) quite sobering.
Water and coffee have topped the bill for three consecutive years, but beer which has claimed 4th spot over the same period has been beaten into 5th by the, quite British choice, tea. Perhaps the most telling evidence that we are becoming a more sober curious bunch, is the fact that now only 3/10 mentions contain alcohol vs 4/10 in 2020.
So, are we throwing in the towel on alcohol?
Not quite. Conversations around quitting and planning to quit are moderately low, but within the data, there are trends that will and have driven action from alcohol retailers.
Many consumers may identify with ending up in a post-indulgence mood where we swear to never touch a drop of alcohol again, and this may even go as far as tweeting it.
'Never drinking again' is probably the most used phrase in the uk

— joe (@joejeffcoat_) May 26, 2018
But the relative number of people talking about quitting and quitting is low. But again, sober curious isn't about quitting outright, but being mindful of your habits.
With conversations growing, brands are acting. And rightly so… we're all aware of some of the biggest dives in the success of brands, technology or even people who failed to innovate when others around them were. Take Blackberry, for example, the go-to 'smart phone' that had the world at its feet. Fast forward 15 years and iPhone rules the roost
Alcohol brands must recognise the sober curious movement as a serious contender for their market share. Investing in non-alcoholic NPD is crucial for growth.
One example of this is Heineken and Guinness launching a zero range. We've also seen Diageo acquiring a stake in Ritual, a US non-alcoholic spirit-alternative company securing $4 million in funding, and even reality TV stars cashing in on CleanGin.
So, if you're a drinks brand unsure of where you should be heading, make sure you've got your sober curious head on whilst planning. And if you're not sure how to market your product, who you should be speaking to or how to communicate to your audience, get in touch. We have tonnes more consumer insight we can access!