September 27, 2022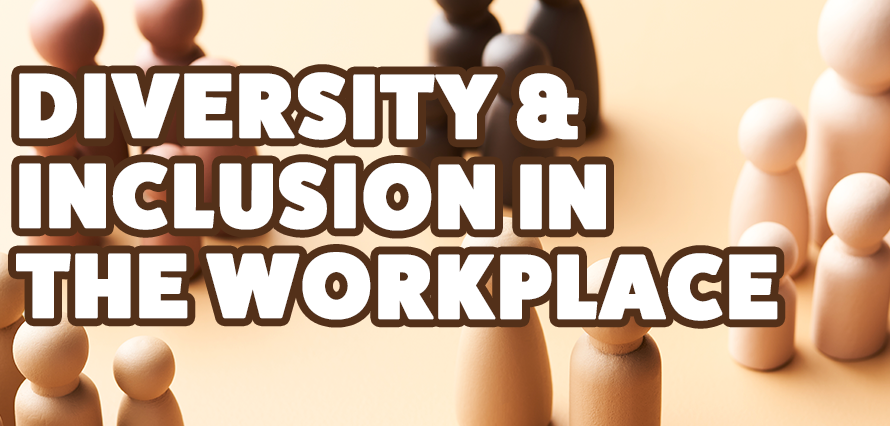 In a healthy organisation, diversity can drive a sense of belonging, meaning that everyone feels included and everybody's ideas are respected.
By fostering a diverse work environment, employees have the opportunity to bring their authentic selves to work and may feel more encouraged to do so.
In today's blog piece, we've laid out our top four reasons why diversity and inclusion are essential in the workplace:
It can have a positive effect on the overall company culture, whilst helping to retain and attract talent.
Feeling valued and respected at work can lead to increased employee performance and satisfaction.
When diverse groups of people work together, innovation and fresh ideas can spark.
Everyone has the opportunity to gain new perspectives and learn new ways of thinking.
Now we know a few essentials, let's talk about the three main things to remember in a diverse workplace:
It's important to create a safe space for everyone; if done right, everyone will feel welcome and comfortable.
When actively driving diversity and inclusion in the workplace; pay special attention to adopting non-discriminatory practices and policies so employees feel included.
Our team at IF comes from all over the world, so we need to pay special attention to any language barriers, or cultural differences so that our colleagues feel secure and comfortable when communicating in the office, and with clients.
Inclusion is the key to maintaining (not just creating) diversity in the workplace: when employees don't feel their ideas or contributions are valued, they will eventually leave, therefore diversity and inclusion are seriously important.
In addition to employee retention, diversity and inclusion can also help build trust among colleagues, as everyone knows they will be treated fairly, regardless of race, gender, age, religion or culture.
Through diversity, you have a multitude of talents, gifts, and backgrounds – which makes the whole workplace special!