October 11, 2021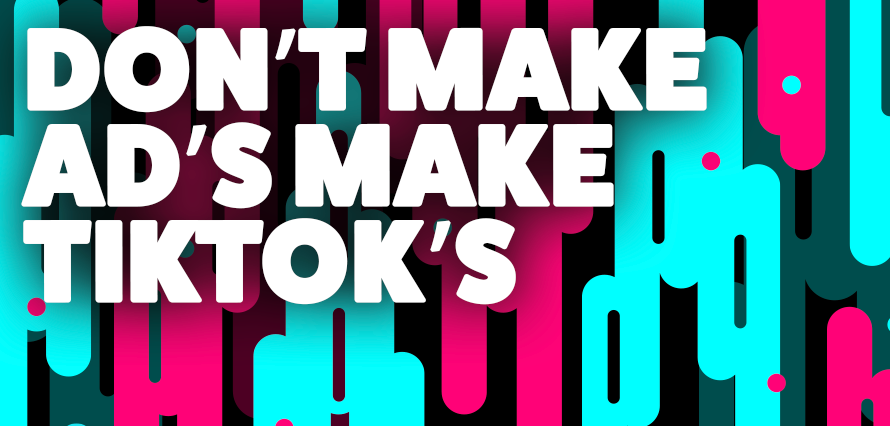 Just a few months ago, TikTok had over 2.6 billion downloads worldwide and about 700 million monthly users. Including the IFers, where we share our monthly social snapshot roundups and occasionally people running around in dinosaur outfits.
TikTok being so big, lots of brands want to figure out if they should be on it, but are unsure where to start. We've rounded up some best practice tips around content types and organic and paid strategies, to help you get started.
Content
There are five main content areas that brands can focus on;
Challenges are usually started by creators with large followings or brands that put a bit of paid ad spend behind them. A hashtag usually accompanies them, helping with reach, and are a great way to fast-track a brands growth on the app.
Storytelling is great for brands or creators to get creative, grab attention and maintain engagement with you as well. Not to mistake it for stories on Instagram, storytelling on TikTok has a purpose, and a start, middle and end.
Jumping on a trending sound, dance, filter, topic, wherever it may be. A hashtag usually accompanies that, and they're easily found through the discovery page or the for you page. And again, help with reach like the challenges.
Education videos are extremely popular on TikTok, and they are usually watched in their entirety. Although usually short, these videos help brands get themselves across, dive deeper into an important topic, and drive engagement. There's a huge following of the #learnonTikTok, which is a little bit like YouTube back in the day, where users turn to when learning how to cook, learning how to clean, etc. So you can get loads of different tips and tricks.
Influencers allow brands to drive engagement and awareness in a short period. And they are great for both organic and paid.
Best practice tips
Different types of content work differently for brands, so let's look at some best practice tips generally that brands could take away about using TikTok.
First off, be personal. Personalisation is key on TikTok, as is with every other social platform. Audiences want to hear about your business. So, adding depth into your videos can help your audience understand who you are and what you stand for.
Brands need to experiment and explore the different content styles because sticking to one style that only suits one audience can limit your reach. So, you need to switch up a bit as well.
The strategy side
TikTok for business have 3 pillars brands should be considering; Organic Beat, Paid Peaks, and Creator Partnerships. Starting with organic, what can brands achieve with a business account? And what will make them successful?
Creating a business account opens up more options for brands, offering real-time metrics on content performance, and audience insights. The limiting factor is the restriction on sounds because of the licencing, but there's plenty of ways to create engaging content on the platform. Giving us marketers a way to challenge ourselves and find a way to still jump on a particular trend without using that specific sound.
Overall, the organic objective of TikTok is to keep your audience engaged.
Moving onto paid…
TikTok has a couple of different paid solutions. In-feed videos, branded hashtag challenges, top view ads and also branded effects. Some of these are not cheap, they are premium options, and we're talking expensive premium options like you might see on Twitter. But campaign auction is still an option, so don't feel like you're priced out.
Best practice tips
Keep the content aligned between organic and paid.
Maintain a steady stream of content to stay at the front of your audience's mind.
Monitor the analytics available to discover who you're engaging with and how your content can be improved.
Create a community management strategy in order to build connections. Interact with your audience by responding to comments, looking at and discovering other profiles and videos, and like and engage with them to increase your awareness and, hopefully, your following.
For more TikTok chatter and best practice tips, catch up on the Serious Social: Succeed on TikTok with the IFers
Or as always, get in touch! We'd love to hear from you.