June 27, 2023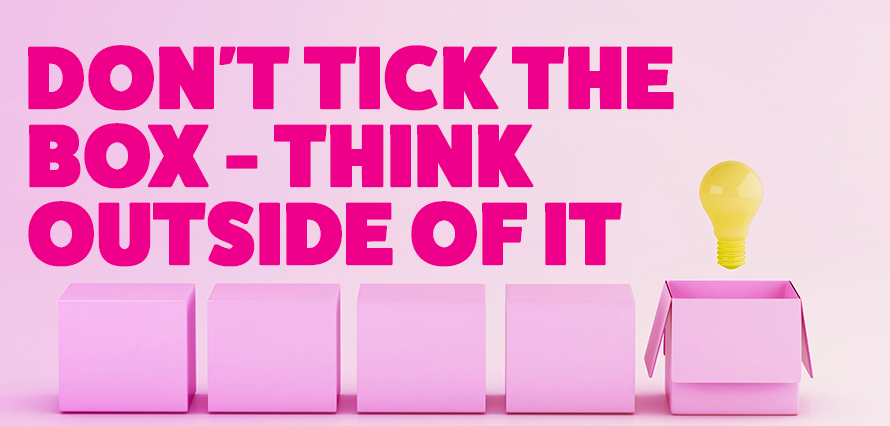 "Can you just put this up quickly?" – the dreaded words. We all know we can't just throw random content up on social and expect it to perform to an optimal level – yet the same pitfalls continue to be stumbled upon by countless staff trying to make sure their 'big event' or 'nice photo' reaches the masses. This is standalone, and it doesn't work.
Stuff likes this for the B2B market just blends – it's mush – it's greyscale for social. Breaking the boring isn't always easy, but it's the only way to get real traction.
I know we've said this before, but – you don't need to constantly push the corporate message. You don't need to talk about your goals for 2023. You don't need to claim you're a sustainable business within the first 5 words of your posts…because – drum roll – no one cares.
Here's some research LinkedIn recently shared with us:
In a recent survey, 84% of people wrongly identified a B2B brand – why do you think this is?
If you're not leading with 'whys' and 'hows' in most of your posts, you're facing an uphill battle for attention.
63% of companies want to work with established brands. How do you think these brands become established?
58% of tech buyers scroll past B2B ads when they see them.
Static imagery is losing its place – carousels, videos and animations are dominating social media user attention.
89% of brands like companies that are perceived as good employers – increasing the chances of them buying from such brands.
Ads that use quantitative data and stats see a 39% increase in open rates compared to wordage only.
Service ads should be 150 characters or less – let the visual do the talking and say goodbye to 'see more'.
Make your CTA clear – always use one and hint at what they user will find if they engage.
The lesson here is; don't be consistent to the point of absurdity. If we go by the rule of 5-9 touchpoints before a user/customer engages with some form of marketing content, we know we need to keep those touchpoints varied – by way of topic, visual format, colour sequence and call to action.
Whether your aim is to sell a service, recruit staff or increase brand awareness – there are many more ways of doing it wrong than doing it right.
Social is a blank canvas – you are not really limited. There's no editorial rules. You have seconds to get the attention of someone who is browsing their feed because they have 5 mins before their next meeting – in that moment, they don't care about you, nor are they looking for you – and if on the rare occasion they are, your posts still need to be impactful and tell a story that keeps them scrolling – or better yet, clicking.
B2B – there's more than one platform
Without wanting to teach your grandma how to suck eggs, B2B spans far and wide by way of social platforms. We've seen data recently that shows a high number of LinkedIn users are actually spending more time on other platforms like Facebook, Instagram and TikTok. Now targeting may be tougher here – but your money on ad spend can go further.
If you've got a senior marketing head obsessed with cost-per-click – well, these platforms are for you.
Remember though – every platform differs and getting attention within the first few seconds is not a one-size-fits-all process. Keep your message succinct and clear – don't deviate from your general aims – but be sure to pander to your audience. Jazz up the video, introduce music, make your graphics fast-flowing, incorporate B-roll for variety. All these methods can push that LinkedIn B2B style video into other platforms more seamlessly.
Remember the golden rule; we're not marketing to job titles, we're marketing to humans. We need to trigger the excitement and interest with the primal stuff first, before heading into the message that relates to them and their role specifically.
If you're looking to span a B2B campaign from LinkedIn and beyond, we can help!