By if-admin | July 28, 2015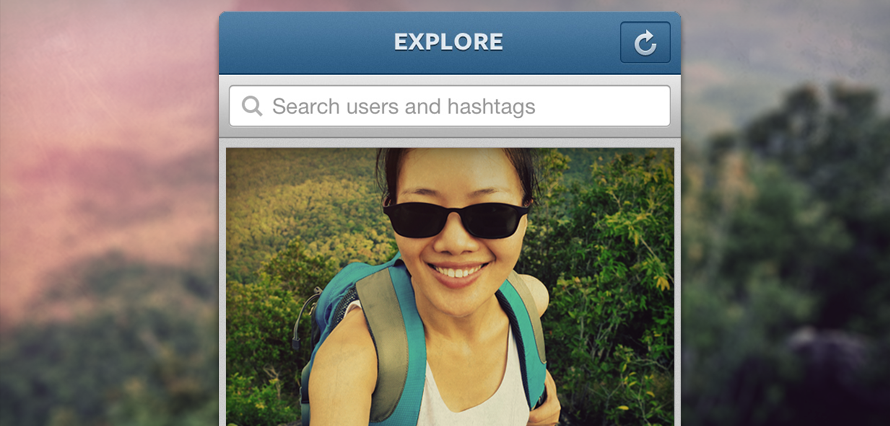 After being purchased by Facebook for $1 billion in 2012, Instagram has become one of the most influential social networking sites. Especially as it surpassed Twitter in 2014 to become the second largest social network in the United States. Furthermore, Instagram boasts 300 million active users, with over 30 billion photos being shared, and 70 million images uploaded a day.
Last month Instagram added the explore feature to its website application, allowing users to find real time events where they can search for people, places and hashtags. This comes at a time when Instagram is planning to ramp up its advertising offers, which opens up a new advertising venue for small business owners. These changes also coincide at a time where Facebook is challenging YouTube in the video market, by offering revenue sharing to certain video creators. Instagram's mobile advert revenues are set to reach $2.81 billion worldwide by 2017 surpassing Google and Twitter in the US.
Explore followed Twitter's introduction of the highly visual Place Pages for browsing cities to visit. These social networks have similar numbers of monthly active users – Twitter has about 302 million, and Instagram has about 300 million. Enhancing the web experience, Instagram has positioned itself to compete with Twitter even more.
Instagram has proven to be a powerhouse for companies to promote themselves on. However, it is essential for companies to learn how to utilise this platform to their advantage because without a clear strategy it could prove to be counterproductive. Therefore I have compiled an easy guide for small businesses to follow so that their presence on Instagram is as effective as possible.
Hashtags: Only hashtag words that give specific information about the image you are posting, and clearly explain the product you are promoting. This ensures that the right people are targeted, and your efforts are not wasted as millions of people use a wide range of hashtags.
Descriptions: Create a high quality description of your image that uses key words and contains details of your business, so that the desired audience are quickly and easily attracted to whatever it is you are promoting.
Images and their sizing: Like LinkedIn, Instagram allows you to upload images of any size. However if you don't follower the instructions the social platform gives you, you could end up posting a wrongly cropped or blurred image. This would look incredibly unprofessional especially as it is on a visually based social platform.
Activity: It's important to get out there and follow people who are of interest to your company, and to like a lot of posts to build momentum and get yourself noticed. However, it is important to refrain from over posting as it will undoubtedly annoy your followers and look desperate.  This runs the risk of losing influence and beneficial followers.
Promote: Remember to promote your Instagram account wherever you can. On your company website include a link and the Instagram icon that leads the user to your account. Utilise other social networking sites to publicise your Instagram account. If you keep it old school stick it on your business card!
Internationally Instagram's growth has not been as strong, and other mobile applications will continue to challenge it. However, brand engagement has been high, with a solidly growing user base and new advertisement offerings. Instagram is a serious social media platform worth incorporating into your businesses marketing strategy.