By Katy Howell | April 6, 2021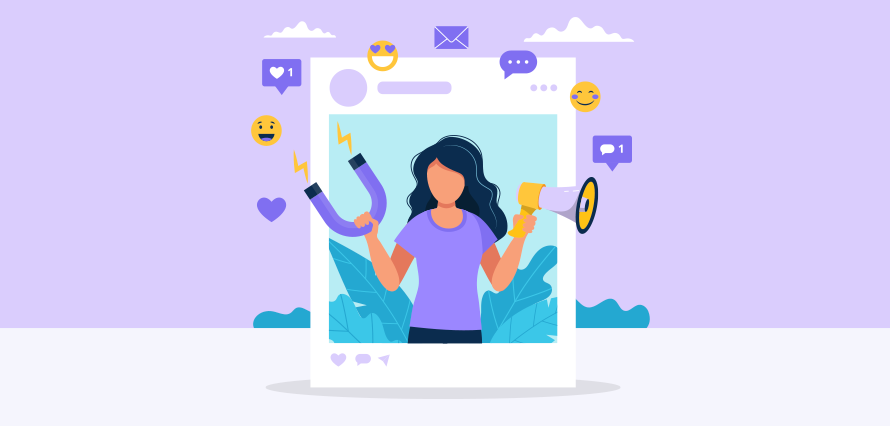 There are new social media marketing tactics popping up every day. When first getting started in social, it can be tough to define which ones are right for your brand and audience.  
Influencer partnerships can have a huge impact on boosting your brand presence on social media and leading to campaign success. Collaborating with influencers and celebrities gives your business an opportunity to increase visibility around your products and a better chance at reaching new customers. If you're looking to get started with influencer marketing, Instagram recently shared some tips which may help. 
Jules Lund, founder of an app for branded influencer content is also a Facebook Creative Partner who helps brands and creators building engaging social media content. Based on his learnings and experience, Lund shares 3 key tips for an effective influencer marketing approach: 
1. Tap into your customer creativity to make content that best serves your brand 
Brands should look to implement user-generated content through their campaigns to generate engagement and brand resonance. With so many people already posting content on social media, giving them a space to show what they want to show, can be a successful tactic to get valuable branded material for your social marketing efforts. This content is authentic, coming from real people, and so it's powerful.  
2. Find loyal happy customers and share their stories 
Lund advises that brands should acknowledge and reward their happy customers who are willing to share stories about their products and then turn them into paid promotions. This will make your customers feel valuable for your brand and improve their loyalty.  
Experimenting with various brand messaging can help to determine which works best for your marketing strategy while boosting your brand presence on social media.  
3. Turn customer content into branded content 
The final tip is using branded content ads to maximize messaging. Lund believes that "Facebook and Instagram's branded content ad is potentially the most effective ad format we've seen" because it combines the organic influencer posts with paid social ads. That gives the message a more personal look and feel while focusing on the ads. 
Including strong and responsive Call-To-Action (CTA) to your posts is a great way to add more brand credibility to the message coming from a person rather than a brand handle.  
Once you've got the rhythm down, you might find yourself creating different types of influencer marketing campaigns. Success varies between brands so it's important to keep testing and learning from mistakes. To avoid mistakes altogether, work with an experienced partner – like us! Get in touch today!