April 13, 2015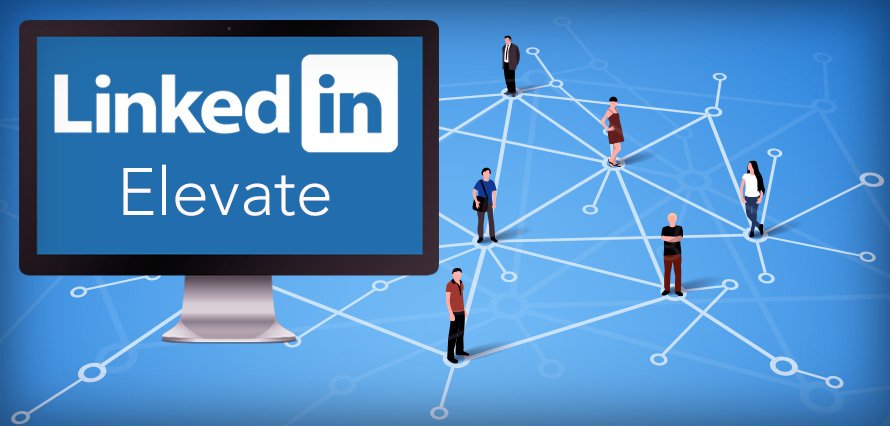 LinkedIn's latest product utilises the connections of employees in order to publish and curate content with up to ten times the reach of the average company page.
"Did you know the average employee has 10 times as many connections as a company has followers?" – LinkedIn
LinkedIn Elevate offers your employees a continuous flow of high quality content to share across not only LinkedIn but also Twitter, by combining content recommendations from your company's Pulse news app and Newsle, which LinkedIn acquired last year.
The concept of employee promoted content is based on the idea that your employees are the most credible spokespeople you have and according to LinkedIn people are three times more likely to trust company information from employees than from the CEO. With increased reach and credibility, your workforce are a powerful network of influencers.
This type of social media, driven by the brand but shared by the employees, is definitely part of the future of social, building both company and individual professional reputations can only have a positive impact on sales and sentiment.

Getting your employees to share curated content is really just half the battle, measuring that activity and tracking its impact is a huge component that seems to have been missing up until now.
As LinkedIn puts it "Socially engaged companies are 57% more likely to get increased sales leads, 58% more likely to attract top talent, and 20% more likely to retain them." and Elevate can measure the engagement of your employees' activity, giving you the analytics and the insight needed to curate properly.
LinkedIn Elevate is currently only open by invitation (You can apply here) but will be open to everyone from Q3.
Hopefully this trend will continue across other social networks and give brands a boost in organic social that many of them desperately need.