June 21, 2021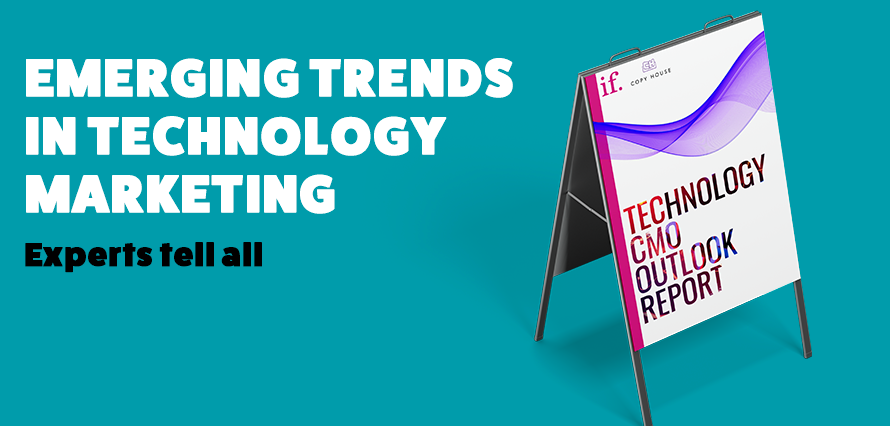 "If you don't know where you've come from, you don't know where you're going." Of course, Maya Angelou's famous quote was actually four lines of prose. The purpose of her abbreviated statement was clear though, respect and understand the past, to help you move to a better future.
This is the essence of business networking. We would gather at events to explore the latest smarts and insight blazing a trail within the industry. We would consume, challenge, debate and dissect until we had an understanding of how we too would apply our new learnings in an effort to walk the candescent path of digital marketing innovation and success.
2020 was a unique year. A collision of political, economic, societal and epidemiological challenges. COVID would be the knock-out blow within a combination of punches that was already testing our chins. It proved to be the moment our match referee waved their arms bringing our bout to a close and with it, cancelling traditional marketing events in 2020. We would not be gathering in conference rooms. Our much-loved in-person coffee chats exploring how peers were dealing with common challenges were gone.
The purpose of this report was to engage some of the brightest marketing minds in technology and understand how they helped to not only navigate unprecedented challenges but unlock business value and opportunity from it too.
In doing so, they've paved a progressive path for their FY21/22 social media marketing activities. This isn't a report that dwells on the common challenges faced in the past year; it's a bulging document flush with invaluable insight detailing how technology brands came out fighting with intelligent digital marketing campaigns. In doing so, they have delivered innovation and created momentum that has carried their brands into 2021 with the aim of yielding incremental and sustained success.
The findings make for interesting reading too. For many years, immediate future has advocated a 'nudge nurture' approach to social media. Using contextual storytelling delivered across a suite of assets, targeting either verticals or clusters. By repeating this process at scale, you deliver what we call 'relevance at scale'. The interesting observation being technology marketers are realising the importance of better personalisation. The Account-Based Marketing (ABM) conversation has been getting louder in the past 18-months. With social being perfectly set up to enable cluster targeting.
Of course, it's not just at an account level that we want more personalised comms. We see this need developing at a role level too. With the rise of technology investments taking conversations into the boardroom, we're seeing two distinct conversations happen: the CFO will wrangle with where investments should sit on the balance sheet, whilst broader C-Suite will challenge 'the business value gained' from said investment. Marketers will need to ensure some of their social content is framed at the boardroom to influence these conversations. Simply put, if your proposition or service not only solves customers' challenges but aids them in unlocking significant business values then you must be waving at the CEO. Take AI, for example, a CEO won't necessarily be interested in the specific AI and how it was created or how it performs. They will be interested in the market share opportunity it may bring. Your communications need to be tailored to the audience and the conversations they're specifically having. The AI content aimed at IT Managers or CTO will be very different from the CFO and CEO content.
Social Media channels have altered their algorithms again. And yes, it does happen with great frequency. Recent changes have better aligned to the funnel and they now reward content that delivers multiple touchpoints across a campaign, spanning different asset and ad types. With LinkedIn openly saying best practice now requires 5 – 9 touchpoints, rather than the single ad set spammy post that will fail comprehensively.
For me though, the most interesting observation from the report is the resounding support of quality over quantity and the success it is landing. For too long social media has been cluttered with noise. Boring posts and assets that don't influence audiences. Posts that are so boring we don't even register them. Sadly, Technology was one of the sectors we saw this happening most. As the report details, there is much hunger and drive by some of the brightest minds in the industry to finally pivot to excellence. All of this best-in-class thinking will be required if businesses are to achieve their desired post-covid recovery. Boardrooms will demand incremental revenue and they will push teams for SQLs. It's our job as marketers to understand the best route to incremental MQLs and SQLs and ensure we're embodying the success points of this report.
Successful demand generation is so much more than pulling apart a white paper and fluffing a few 'try now' or 'find out more' posts. The contributors of this report have already lit the way ahead. Their candescent pathways of success shine brightly upon us. Their insight and learning are their gift to you.
Within the report, you will read how five key trends have emerged within technology marketing.
The need for personalised experiences
The act of balancing digital with in-person experience
The solution of emerging technology
The rise of empathetic brands in time of crisis
Leading the way forward
You will be presented with a critical understanding of how the likes of Fujitsu, SAP, Nutanix, ServiceNow, IFS, Siemens, IRIS Software Group, FICO, ITSMA, WorldPay, Brightspot and ContentCal have propelled their marketing forward by overcoming the challenges presented by these trends. You'll read about innovative concepts and business smarts that are making a tangible difference to marketing programmes right now.
Our report reveals comprehensive technology marketing insight and recommendations, with the aim of helping to stimulate your 2021 social media marketing programmes. Download yours today.