By if-admin | December 18, 2014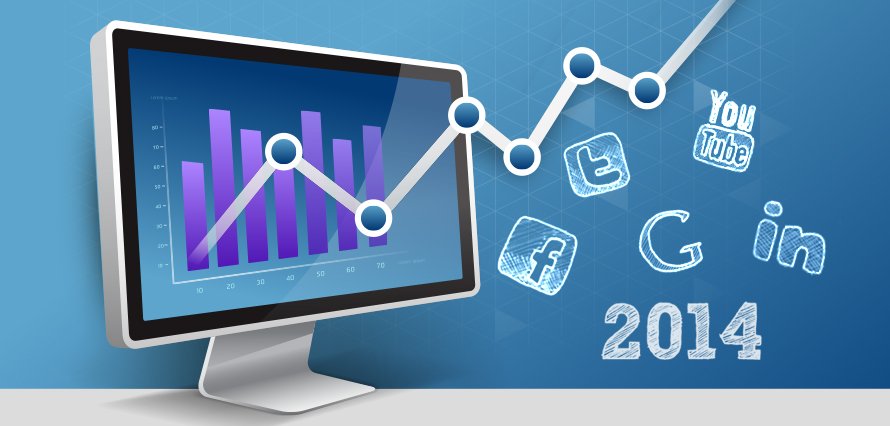 2014 has been something of a segmentation process for the top social media channels. Revealing the true age, genuine activity and fluctuating engagement levels of some of the most active social groups.
Despite attempts by Twitter to take action to re-engage dormant users with features like custom news feeds during the World Cup and similar event coverage. Recent reports from the awesome guys at Social Bakers now cite Instagram as the leading platform for brand / user engagement, reporting levels of engagement 50 times higher on average than equivalent profiles on Twitter, yes 50!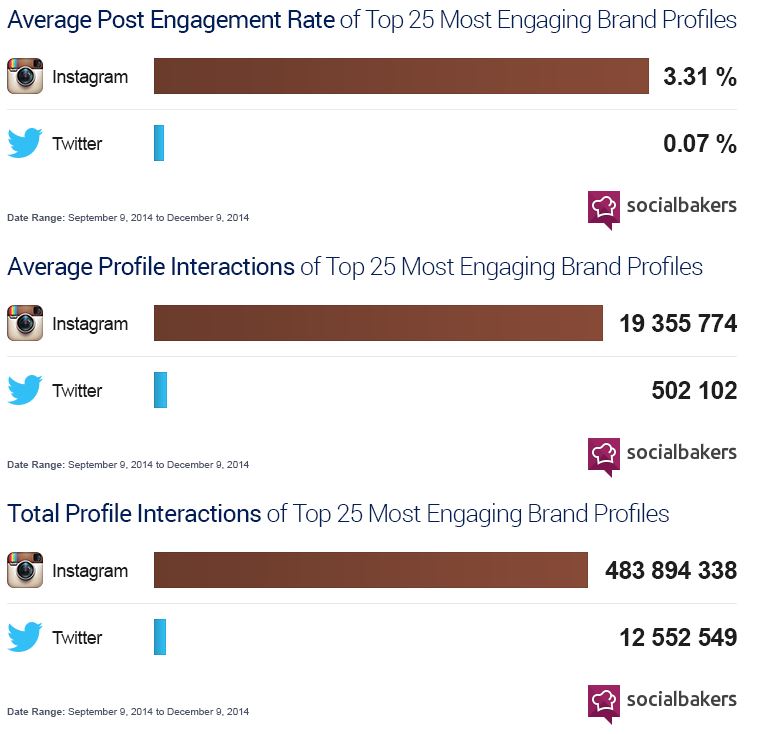 As we have seen from early in 2014 younger audiences have been eager to take ownership of newer, less saturated or customisable platforms. Tumblr and Pinterest take the lead in new user growth with Tumblr gaining 130% of new users and Pinterest close behind with 110%, more than doubling their numbers. Snapchat follows as the fastest growing app of 2014 with largest demographic of users under 25. Other emerging channels such as Tsú, Ello and Natter are still in their infancy though steadily gaining traction for each of their unique features. Tsú offers royalties for users simply for sharing, anything. Ello guarantees a totally ad free platform and Natter offers less noise with a 3 word update limitation; "Appealing much? Possibly."
Older demographics seem to be sticking to what they know with 25% of Facebook's user base being 45+. This doesn't, however drive any reason for account closure, as Facebook still remains the number 1 platform for internet users with 1.35 billion profiles equating to 71% of people connected to the Internet.
More than ever this year social media users are active on several platforms, more so than the previous 1 or 2. Connecting through different social groups on multiple channels with 91% of 16-64 year old's having visited one of either YouTube, Google+, Twitter or Facebook in the past month. This multiplicity is inherently driven by the ability to access more frequently through mobile; 2014 has seen a significant hike in mobile use with 40% of social access coming from mobile alone and this number will only grow with the emergence of wearables and the growing availability to more competitively priced tablets and handsets. Leaving mobile marketing, and opportunities for brands on new channels to market content in new ways. Integrating campaigns across channels, devices and an array of content types will be crucial for brands to stay competitive in 2015.
The clever chaps at Didit.com produced this awesome Infographic from Global Web Index Data showing us just some of the most significant social takeaways of the year.