By if-admin | July 17, 2017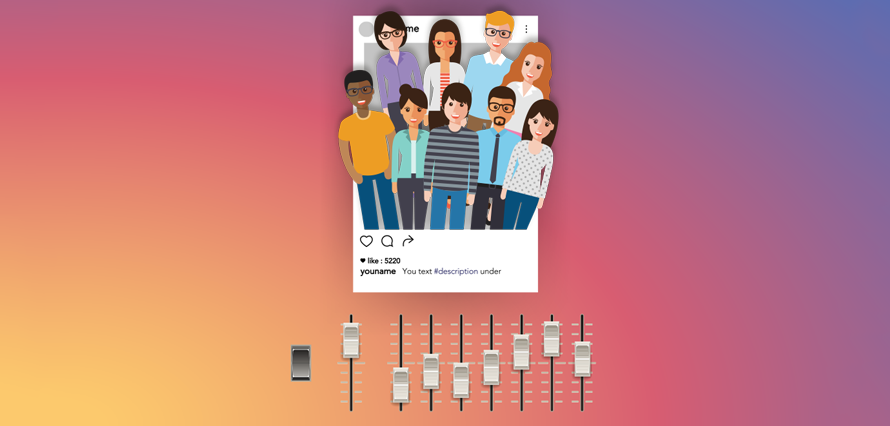 We've heard on the grapevine that Facebook is making some significant changes to its Custom Audience feature, a brilliant way to re-target users who've interacted with brands in some way. Although it's only in testing at the moment, you could soon be able to create a custom audience based on people who've interacted with your Instagram business profile.
Brands included in the beta are able to choose what type of interaction informs their custom audience, including one that can retarget anyone who's interacted on the profile in any way (e.g. a like or a comment) and another based around users who have messaged the business profile. Brands can also choose to include interactions that took place up to one year ago – a significant advantage if your company relies on seasonal sales cycles.
We're currently only able to create custom audiences from Instagram based on people who have viewed a video, so this test is significant for all of us – most brands post a large volume of still images on Instagram and, up until this test, have had no way of retargeting the users who interact with that content.
For our clients, custom audiences have proved valuable in pushing potential customers down the sales funnel and, with the right sequential ad-serving strategy, conversions can be significant. When you take into account the cost effectiveness they provide, custom audience targeting is a no-brainer and should be part of your advertising strategy!
Furthermore, with the introduction of GDPR next year, when companies will have to comply with double opt-in measures which may reduce the amount of users willingly giving up their email data, the new custom audience options could provide an easy alternative. An interaction with a brand on Instagram can be seen as an indicator that a user wants to know more about its products and services.
We'll be embracing any new custom audience options the moment they arrive and can't wait to see the results!