June 28, 2017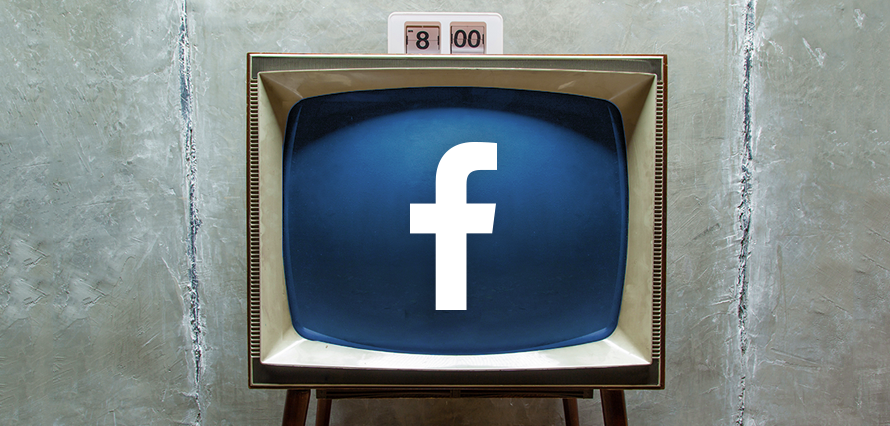 After months and months of speculation, our predictions in IF Towers have finally come true and Facebook has uncovered secrets about its TV ambitions.
Earlier this year, when Facebook began testing in-stream video ads in non-Live broadcasts, and at the same time changed their newsfeed algorithm to benefit some longer videos (a complete three-sixty from previous Facebook algorithmic changes), the rumour mills started – was Facebook, with its 1.94 billion monthly active users (and 32 million accounts in the UK), looking to take on Netflix, Hulu and even YouTube, with original TV programmes?
The answer is very obviously yes, and this month, the Wall Street Journal reported their first programming would be aimed at 17-30 year olds, and the company is reportedly willing to spending as much as $3 million per episode for future content. What about us in our mid-thirties and beyond, Facebook? You're obviously trying every way possible to get younger audiences to spend more time on the platform…
As for their launch programming, due at some point this summer, it doesn't feel like they're coming onto the scene with a bang, especially not for their UK audience anyway:
Loosely Exactly Nicole is a sitcom that originally aired on MTV but was cancelled after one season because its ratings were so low (150,000 viewers per episode). Season two is coming to Facebook near you soon, but I can't help but think that there's probably a reason why MTV cancelled the show. What do you know that we don't, Facebook??
Last State Standing comes from the producers of American Ninja Warrior (my too-young-to-be-on-Facebook niece LOVES Ninja Warrior – shame she's not in Facebook's target audience) and will probably be as American as it sounds – one contestant from each state, trying to prove they're the best at some physical task whilst the rest of us watch from a comfy chair.
Strangers, a show about a newly single woman and her best friend which had its debut at Sundance Festival, is by the far the most promising of the bunch, and you'll probably find me watching it, hoping it's a more comedic version of Netflix's series, Love.
Aside from scripted programming, Facebook are also working with Buzzfeed, Refinery29 and ATTN to bring shorter form content (we're still talking up to 10 minutes) to our screens – here's hoping we get some great Vice-like documentary shorts and it isn't all kittens and mug cake recipe hacks.
And where will we be watching all of this? Good question. Whilst we've heard they're testing a new video tab the mobile app in certain territories, it'll be interesting to see if Facebook bring out a dedicated video app a la Netflix and iPlayer, and if it'll integrate Chromecast and Airplay functionality (two yes pleases from this mid-thirties lady who isn't in your primary target audience).