September 29, 2015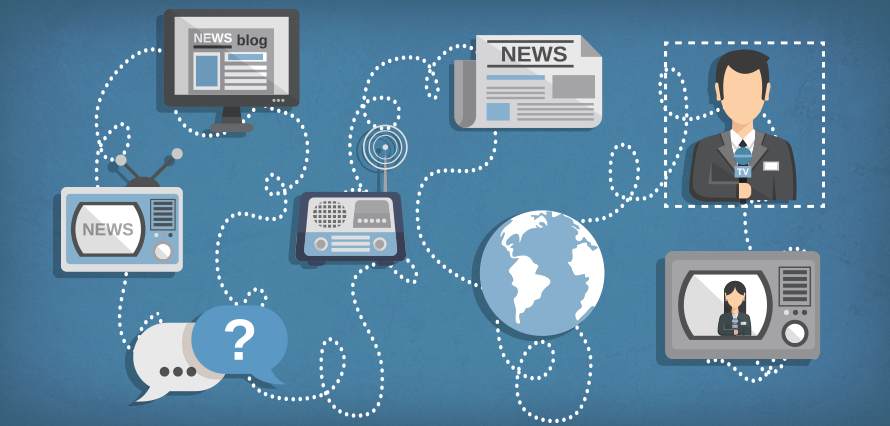 Whether you are a budding blogger, a professional journalist, or just trying to ramp up your brand's content portfolio, Facebook's latest content offering could prove a useful app with which to familiarise yourself.
For years, tabloid newspapers and radio stations have been citing celebrity comments prised from verified Twitter handles. Facebook has been left behind by this – until now. Feeling the pinch from Twitter and composite Tweetdeck – the go-to for many news stories – the new trending aggregator from Facebook could well level with the micro-blogging site.
Facebook has begun rolling out a new platform called Signal. The new feature seems a fairly obvious evolution for the world's biggest social network, but could make Facebook a real heavyweight against Twitter in the news space.
The tool, which pulls from both Facebook and Instagram, affords journalists the opportunity "to make Facebook a more vital part of their news gathering, with access to relevant trends, photos, videos, and posts on Facebook and Instagram for use in their storytelling and reporting" says Andy Mitchell, Director of Media Partnerships at Facebook in a company blog post.
In other words, Facebook hopes Signal makes the user disinclined to ever feel the need to leave the Facebook site as it becomes a rich hub of content to discover and embed in their stories.
Until now, journalists trawling Facebook for story ideas or quotes had to use the trending feature which was influenced by the user's own profile and took into account any pages they had liked or engaged with.
As any journalist will testify, you're only as good as your last story. But legacy isn't going to help media break news or write content which is relevant.
Facebook's Signal uses reliable and verified newsfeeds instead, regardless of what the user has browsed hitherto. One added feature is that it also helps journalists spot anything just starting to trend using Emerging Trends. Not predictive. But close enough.
Users can also group feeds according to subject, so they can monitor issues. Having stumbled upon a trend, the user can build suitable source streams.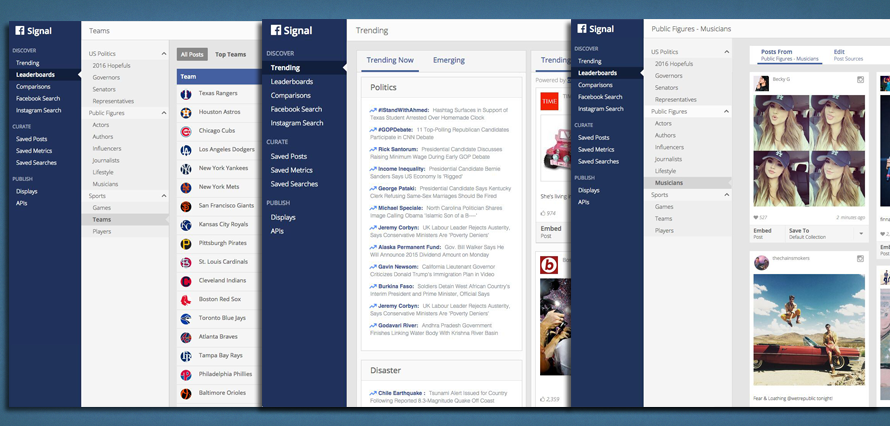 Signal Jammer
There are a few potential snags to Signal, however. The first is that Facebook insists you are a journalist. But where does journalism end and blogging begin? Many bloggers don't work for established media companies but have an enormous audience, including media. Expect a lot of people to find creative ways to address that hurdle if they are not bona fide journalists and for Facebook to dilute its restrictions.
Secondly, Facebook has decided to roll out the new service to US newsrooms and in English language only. Further rollout of Signal can be expected but there is no time-frame so far. Non-US writers are encouraged to join a specialist closed group on Facebook and await further direction.
However, it remains to be seen how Signal will cope with non-verified noise and be able to extract the signal within. As those of us who have worked in media know, most of the best stories come from real people – in other words, non-media sources. So while it will carry posts, finding out whose posts they will be and what criteria for "valid" is used will be intriguing. Facebook won't want to be accused of skewing the news or imposing value judgements on the Fourth Estate.
So while a useful advance which will heap pressure on Twitter to come up with something fresh, Facebook's new Signal is still only a step in the right direction rather than the final destination.