By if-admin | June 29, 2016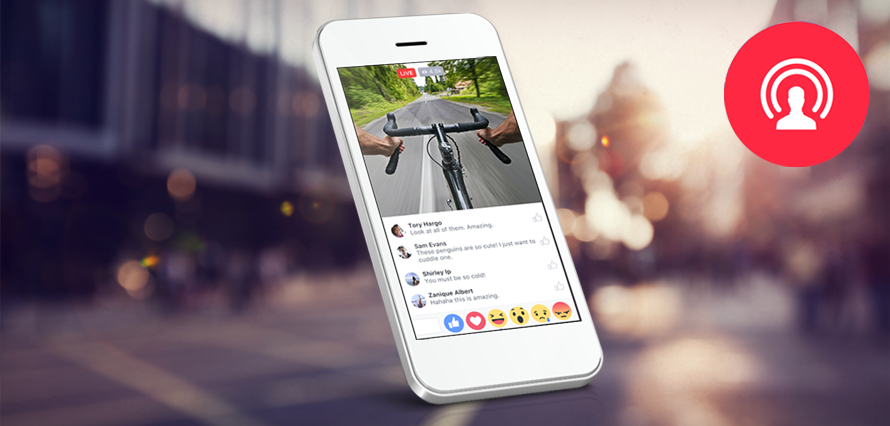 Since Facebook launched its video broadcast feature back in August 2015 as a feature for verified Pages, it has been made publicly available for brands and the public.
The Facebook feature allows users to post live broadcasts on their News Feeds, watch real time comments on their stream, and then make the recording permanently available for viewing. Facebook has taken on Periscope and Meerkat in the mobile live streaming battle, and despite coming out later than the rest, it is quickly becoming the most popular choice for both broadcasters and viewers.
Unlike its competitors, the Facebook's Live feature is rapidly evolving, with Facebook announcing plans to expand its Facebook Live offering. 
The first update will be the ability to broadcast with multiple people in different locations. This will allow content creators online group discussions incorporating multiple people from around the globe.

The second update, will grant brands the ability to pre-schedule Facebook Live Broadcasts, allowing viewers to join a waiting room before the video goes live. This allows broadcasters to pre-promote their Live broadcasts, in order to gain a larger viewership before it goes live.
These two features will initially be available to users and brands with 'Verified pages', similar to its initial launch. Despite Facebook Live being an awesome way for a bedroom DJ to broadcast to his mates, it has opened up a whole world of possibilities for both B2B and B2C brands.
B2B brands could soon be able to invite industry experts from around the world to join in live webinars, with their audience being able to view it at their desk or on the go. B2C brands can schedule interactive live demonstrations of their products, with a live Q&A session going on in the comments box. News broadcasters and publishers will be able to reach journalists in remote regions of the world to interview (as long as they have a phone and internet).
Facebook is rapidly moving itself away from being the world's most popular social media site, to becoming the world's most popular media outlet.  
Although some would argue that this could be a bad thing for broadcasters in the same way online news app and instant articles as these have limted online traffic to the top publishing sites. But at the end of the day, you have to have an audience-first approach and meet your audience where they are consuming media, and in this instance, it's on Facebook.
Finally, Facebook will be adding the ability for users to use its recently acquired video filter app MSQRD and natively broadcast from the app. This will allow users to play around with special effects similar to Snapchat's Lenses. Watch this space for future updates on Facebook Live and its performance.