June 8, 2017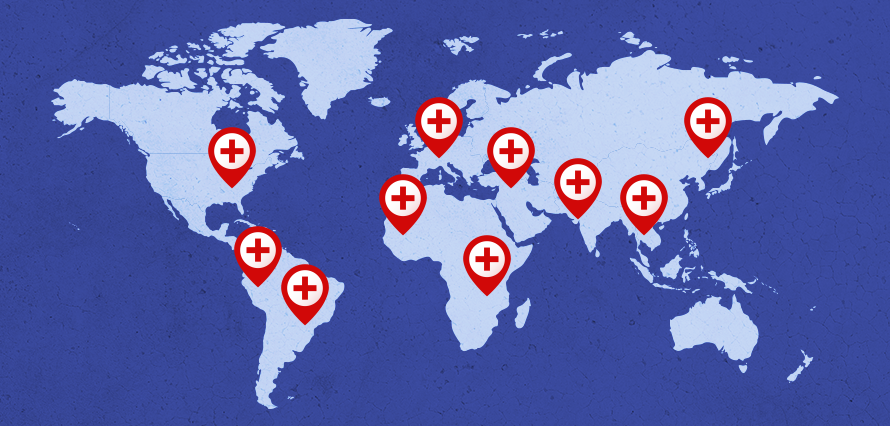 In a blog and a video yesterday Facebook's Public Policy Research Manager, Molly Jackman, announced the social giant's latest steps into using its powers for good. Its new initiative opens up its location data to disaster relief organisations, allowing them to see real-time information and track the extent of a disaster, where people need aid, and where people are safe.
The initiative comes from the company's close work with Unicef, the International Federation of the Red Cross, and several other organisations, and will offer aggregated, de-identified Facebook data in the form of three key maps:
Location Density Maps show where people are before, during, and after a disaster, which can be compared to other population maps to help responders understand the area affected, and estimate how many people were involved.
Movement Maps will give an insight into movement patterns between areas (such as neighbourhoods, or even cities) to assess the scale of a disaster, gain insight into patterns of evacuation (which can help with predicting traffic and determining the fastest routes), and crucially, predict where resources will be needed so they can be administered faster.
Safety Check Maps based on where community users are checking in as safe will help to identify which areas need help, which are the most secure, and where people are most vulnerable. Using this information will not only allow them to see where they should focus their relief efforts, but also where they can advise people to go – a cluster of 'safe' users may indicate the limits of a disaster, or an undamaged region.
In the event of a disaster, minutes can be crucial, and with over 1.8 billion monthly active users Facebook's data will provide invaluable insight that will allow responders to act quickly as events unfold. In addition to this, it will also provide real data that will make them more prepared for similar events in the future.
The data will be anonymous, showing patterns rather than say, giving an individual's location, and will only be shared with 'trusted organisations that have the capacity to act on the data and respect [Facebook's] privacy standards'. In Facebook's words, it's 'an example of how technology can keep people safe' (one of their 5 focus areas), that shows their well-publicised new focus on taking responsibility for the power of their channel – the other most notable example being their invigorated stance against 'fake news', after accepting their role as a publisher that people look to for information (albeit within their 'filter bubble', but that's another blog…).
Of course, when data is being used on this scale for good, there will always be suspicion about what else it could be being used for. After all, you don't become one of the wealthiest companies in the world through charity work alone, and that information could also be very useful for advertising purposes. Sceptical as it sounds, when there's no explicit statement that the data isn't being used for other purposes, it's pretty safe to assume that it is.
That said, we're going to be advertised at through every second of the day anyway. And maybe, when it could also be saving lives, that's a fair trade-off?
You can read the full blog announcement here.