By if-admin | November 24, 2015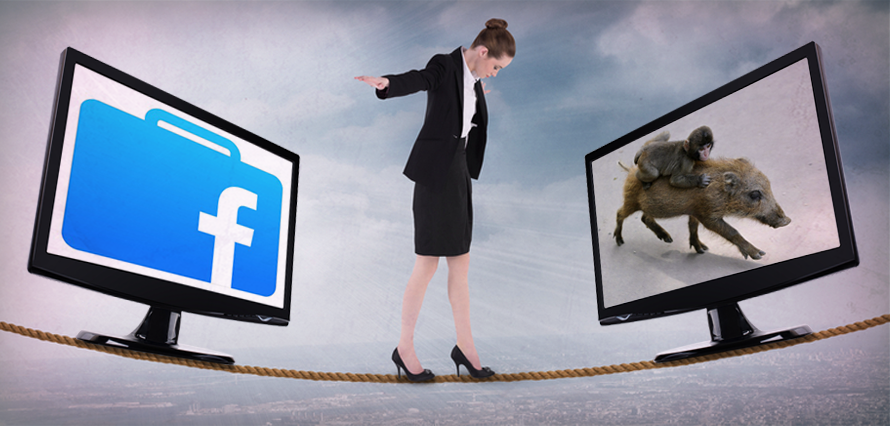 The use of social networks, especially Facebook, in the workplace has always been a contentious issue. A kind of tightrope that companies often struggle with to strike the right balance – a 15min social media break in an 8 hour working day can help to recharge the mind and boost productivity. But businesses run the risk of hours wasted away by employees watching cute baby monkeys riding on pigs. However, Facebook is looking to break the limits of the corporate world through its new messenger app, 'Work Chat', within Facebook at Work.
How is Work Chat any different from Facebook Messenger?
Firstly, you may not be connected with your colleagues on Facebook and you might want to keep it that way. Although the new feature allows you to send messages to co-workers in a similar fashion to Facebook Messenger, it is carried out through a distinct work account through Facebook at Work, and is separate from your personal Facebook account. Anything you share will only be visible to individuals within your company. Users can also make voice calls, as well as share videos and photos.
What the platform appears to be doing is attempting to create the necessary conditions to become the preferred means for internal comms, competing with the likes of Microsoft's Yammer, and the increasingly popular Slack – but it's free within Facebook at Work… for now.
So what is 'Facebook at Work'?
It's like a mini, internal social network that aims to separate personal and professional accounts of its users. The tool also hosts a document sharing system, much like Google Drive or Dropbox, and facilitates the set-up of groups, company announcements, project collaborations and events.  In theory, Facebook at Work will not show ads, however time will tell as to whether this will last. As companies begin to build pools of employees, the platform could potentially look to monetise through the feature and open doors to advertisers hoping to reach out to business decision makers.
Information as to whether Work Chat or Facebook at Work will remain free for an unlimited number of groups and users remains muddy, and information around this is scarce, since both as are still in beta and only available to select companies until they're rolled out to all businesses in 2016. Keep your eyes peeled!