March 6, 2017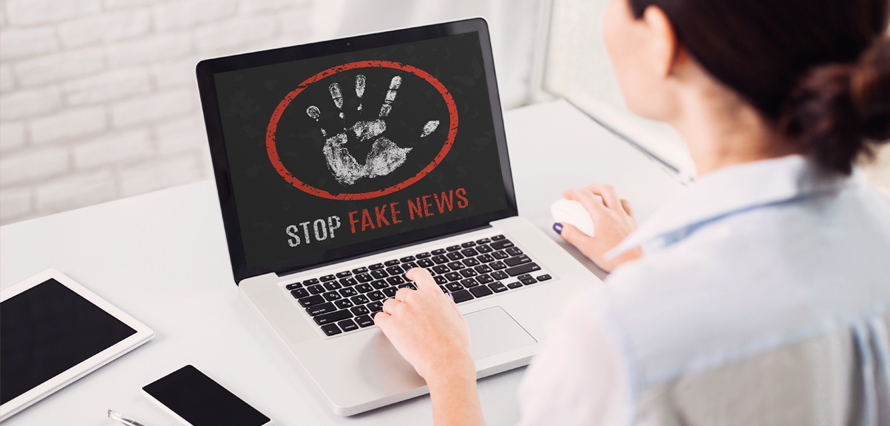 Facebook has just quietly rolled out its latest development in the fight against one of its biggest issues – the distribution of fake news. While the term has rapidly become adopted into pop culture (I visited my sister this weekend, and when I found my clothes in her wardrobe she responded by yelling 'fake news' and fleeing the room) it does refer to a real problem. One that's taken a long time for Facebook to address.
Facebook is going to begin flagging disputed news stories, and is working with both users and fact-checking organisations (ABC News, AP, FactCheck.org, Politifact and Snopes – all signatories of the Poynter code of principles) to identify them.
If enough users flag a story as fake it will be passed on to the fact checkers, and if it fails their assessment will be labelled as "disputed by third-party fact checkers". Users will also be provided with a link to see why the story is disputed, and if they decide to share it will be warned again about its reliability.
It's an interesting development, not only for Facebook but also in the ongoing discussion about the ethics of social media. The rules of social have been largely made up as they go along, from policing the way users can interact with each other (i.e. in cases of harassment or bullying) to the responsibility brands and influencers have over the content they distribute.
Now, the channels themselves are being put under more pressure to take responsibility. Facebook may not have been intended to be a news site, but nevertheless that became one of its main uses, and as such it needed to be more accountable.
In an announcement on his own page in December, Mark Zuckerberg stated:
"While we don't write the news stories you read and share, we also recognize we're more than just a distributor of news. We're a new kind of platform for public discourse – and that means we have a new kind of responsibility to enable people to have the most meaningful conversations, and to build a space where people can be informed."
While the changes are still being rolled out, these changes should start to appear in the newsfeed over the next few weeks.