September 30, 2016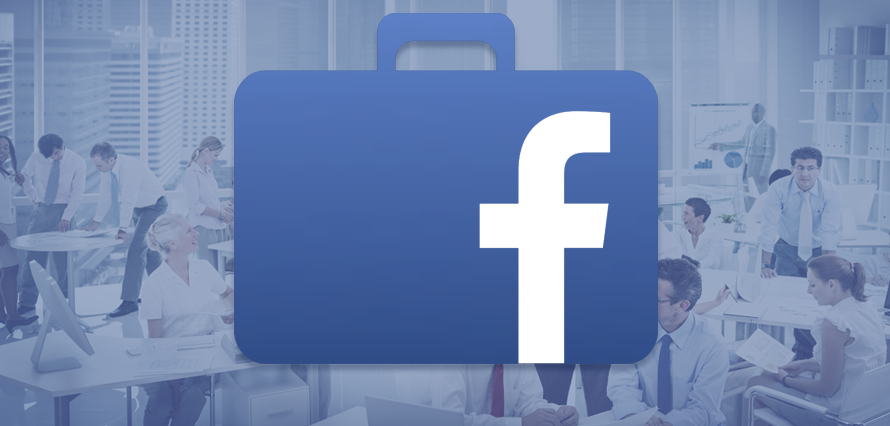 While it is traditionally used in the office as a way to avoid work, Facebook might be about to change all that.
Many companies use an internal communication tool such as Slack, Yammer, HipChat or Asana to assist in project management and team collaboration and so far Slack has held a pretty firm grip on the market, with 3 million plus users and it's new partnership/integration with Salesforce it's easy to see why.
However now Facebook are making a move into the workplace by launching their new product, Facebook At Work, described as an enterprise communication and collaboration network it is a big move for the social giant. Exciting times.
Director of the project Julien Codorniou said
"If you're really honest, up to now Enterprise Social Media hasn't been much more than a ripple in the pond. I believe that the launch of Facebook at Work will be the tipping point growing that ripple into a full blown digital transformation wave. "
Some of the major benefits we are hearing about are –
It integrates some key communication activities we perform every day; chat, (video)calling, conference calling in one easy to use app.
It is great at handling rich media like video.
Users can live stream video to a selected audience from a mobile device.
Selected companies have been testing the beta version for some time and apparently it's been well received as it's confirmed to go live within the month.
According to the new work.fb.com site, you just create a new Facebook at Work account to connect with coworkers. This account is separate from your personal Facebook but works in similar ways. Use News Feed to stay updated, join groups to collaborate, send messages and get notifications about what's most relevant to you.
This video explains a few of the functions we do know about –
The payment structure is still a little unclear, as it's paid for on a per-user basis but I expect we will get a full breakdown shortly.
Look forward to hearing a lot more in the coming weeks as we take a closer look at Facebook at Work.


Sources-
https://work.fb.com/
https://www.linkedin.com/pulse/facebook-work-tipping-point-jaap-linssen?trk=prof-post