By if-admin | May 13, 2014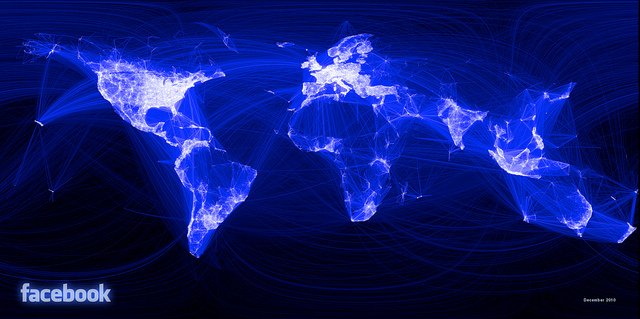 Want to learn more about your customers? You can with Facebook's new 'Audience Insights' tool! Whilst the feature is currently only available in the US, UK marketers can expect to see a wider expansion in a few short months…  And we can't wait to get our hands on it!
"The more customer insights you have, the better you're equipped to deliver meaningful messages to people."
'Audience Insights' is different to the platform's well-known 'Page Insights' feature, as it captures data from users within the whole network, not just those who have already engaged with a company's page, by liking, commenting and sharing.
The tool aggregates data that Facebook users openly share with their network, such as location, interests and Page likes, and combines this with external third party data provided by a partnering company, Acxiom – considering Facebook's population amounts to 1.28 billion monthly active users, that's an awesome amount of data for businesses to get their mitts on!
'Audience insights' will allow users to collect anonymous data such as:
Demographics — Age and gender, lifestyle, education, relationship status, job role and household size
Page likes — The top Pages people like in different categories (e.g. women's clothing)
Location and language — Where do people live, and what languages do they speak
Facebook usage — How frequently are people in your target audience logging onto Facebook and which device(s) are they using to log in
Purchases activity — Past purchase behaviour and purchase methods (i.e. users who frequently shop online for women's clothing)
Better yet, you can choose from three options of which audience of Facebook users you want to pull data and insight on: all Facebook users, people connected to a page or event, and your current set of target customers, which may already be set up within 'Custom Audiences'.
Facebook tell us that the purpose behind the recent addition is to give marketers a clearer picture of trends about current or potential customers, to be able to make relevant and engaging content, tailored on data and insight provided within the tool. Although it is unclear of when we're expected to see a roll-out onto UK shores, 'Audience Insights' looks to be a great addition in widening the scope for businesses to learn more about their prospective customer, their behaviours and interests, in order to target suitable content to a suitable audience.
Do you currently market from Facebook? Are you looking forward to learning more about the possibilities the new tool will bring? Tweet us at @iftweeter, or have your say below!
©  "Planet Facebook or Planet Earth". Photo by Paul Butler. Attribution 2.0 Generic