July 24, 2017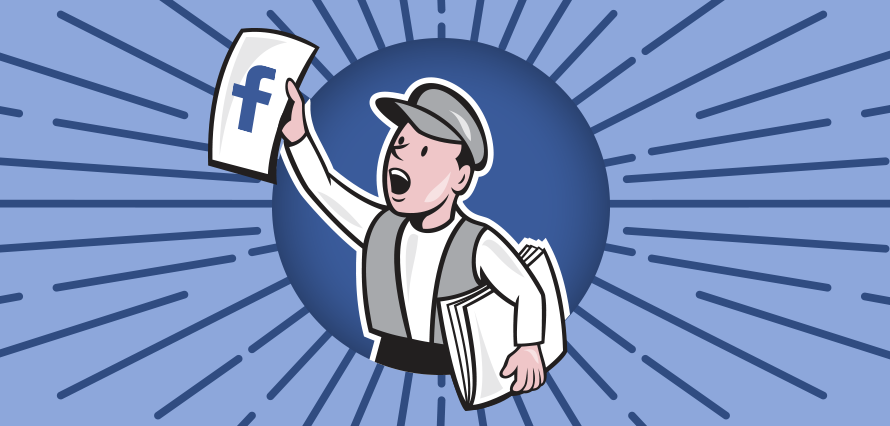 How do you take your news? Rolling in the morning on BBC? Heading straight to your favourite news site? In your hands with the ink leaving smudges?
The days of exclusively consuming your news from the TV or a newspaper are dwindling for all age groups, no matter the preference. The news is filling your social stream quicker than a flash flood.
Facebook has become such a popular platform for news publishers that they've released a product devoted to serving published stories.
Instant Articles is a quicker way of loading news stories natively in the Facebook app, although the main issue for publishers is around monetising. Publishers rely on traffic to their site to generate income from their ads but ad blockers have made it almost impossible to get money out of them. So, publishers have had to add paywalls to their sites to pay the bills, something Instant Articles does not yet have.
But this will soon change according to Facebook's Head of News Partnerships Campbell Brown who in an article published by The Street revealed that Facebook will start limiting the number of published news stories that can be read for free from news organisations that have subscription payment models.
Brown said that from October, Facebook will start testing the new paywall feature, limiting the total number of article that can be viewed to 10 before users are diverted to the news organisations paywall, where the user will have to fork out the subscription fee.
Exactly how this new feature is going to be executed is not quite clear. Whether they charge publishers a cut of each subscription fee or charge an annual partner fee, we don't know, but one thing is for sure it's going to cost someone something.
Will this be enough to bolster the news industries dwindling profit margins? We'll wait for the headlines to roll in.