By if-admin | May 20, 2019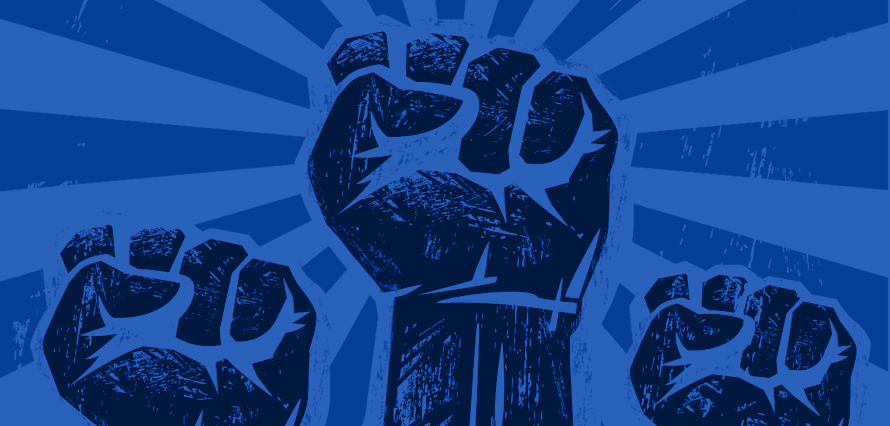 Each Spring, the Facebook platform evolves with changes being affected to algorithms, functionality and offerings. It's routine in the weeks following Facebook's annual F8 conference that the much anticipated and well-documented announcements are affected to the platform.
This year, the volume and impact of changes are more significant than usual. This is primarily due to Facebook's year-long battle with privacy and security flaws. These issues track back to March '18 and the Cambridge Analytica scandal.
From the moment Zuckerberg stepped foot in front of the United States Congress we knew inevitable change was coming. We all recall his robot-like responses of defence to the exposed flaws and issues affecting millions, if not billions, of active users. Trust was tainted. Revenues plunged. Questions framed.
The ensuing year was a media battle fronting up to further issues and accusations. Some warranted, others speculative. Until wholesale change arrived, speculation would be rife.
Facebook's F8 conference was the opportunity to draw a line with media and users. Mark took to the stage and immediately attempted a joke relating to Facebook's privacy performance. A joke greeted by silence, but a joke that hooks curious media attention. What followed was change with substance.
Some changes we understand the impact of, and we can hypothesise around impact and client opportunity. The impact of other changes is still being explored, utilising our Partner Status.
Two of the more debated changes are hashtag use and privacy control – mainly 'Clear History'.
Let's tackle hashtag use first:
For all of Facebook's strengths, Search has been a long-standing challenge, and the platform doesn't enjoy the same potency as its sister, Instagram. Users on Instagram enjoy the seamless discovery of topics and interests, leading them to connect with people and brands easily. The Search functionality within Facebook hasn't been as fluid.
This year, Facebook announced a stronger focus on Groups, enabling users to discover like-minded people. The example shared at F8 was that you'll easily be able to connect with Friend groups, interest groups, or business groups. The aim is users can control their connections, and the content shared to those groups.
We believe the refocus on the use of hashtags and keywords by Facebook is to enable better Search, allowing users to connect with topics and interests easily. Permitting this at a time when the platform has given back significant content control to its users. By enabling individuals to shut-down their content and ability to be found, Facebook still wants to inspire safe connections and permit content sharing. The refocus on groups, we believe, is a step towards appeasing both challenges.
What does this mean for brands on Facebook? Well, if you're a brand who currently prefers not to use hashtags on Facebook, we'll need to revisit that. By omitting hashtags, you'll be impacting user's ability to find your content. We appreciate some will find that change ugly, but in the spirit of carrying your content to the most extensive and most relevant audiences, you'll need to incorporate more hashtags.
Let's discuss 'Clear History'. Potential for a pivotal change.
Many will have seen recent media commentary detailing Facebook's 'Clear History' function being rolled out to users. While we're aware it's coming, we don't yet know precisely when it will arrive. It could be many months away.
So, what does this feature enable users to do, and what's the difference between 'Clear History' and disconnecting future activity for a specific App or Website??
If people clear their history, Facebook disconnect the activity they've already received from their account. And, if users utilise the Manage Future Activity control, it will disconnect future activity for a specific App or Website. When Facebook disconnect data, it will no longer be connected to an individual's account. It can't be used to target ads or other content to a user on the platform, but it can still use the information in aggregate to provide analytics and measurement services for apps and websites.
Essentially, for users to be omitted from advert targeting, they need to switch the future settings off for all apps and websites. If users are hitting the 'clear history' setting, it will wipe the slate clean, so to speak, but they'll have to keep clicking this to ensure no tracking occurs.
Following the Cambridge Analytica scandal, Facebook has to give users greater privacy control. 'Clear History' and 'Manage Future Activity' is a step towards this. However, as Facebook's Ad revenues are significant, to say the least, it's hard to envisage a time when users are able to prevent data collection indefinitely. We'll still be collecting data – it may be fewer volumes than previous, but unless all users switch on 'Manage Future Activity', you'll still be collecting data via pixels.