By if-admin | January 19, 2015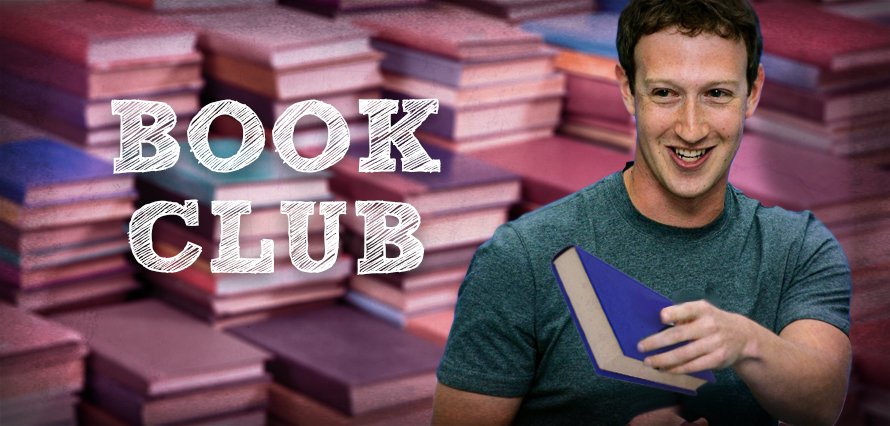 According to several news sources, including TechCrunch, Mark Zuckerberg is being touted as the Oprah of the millennial generation, as he follows in her footsteps in creating his very own online book club, "A Year of Books". Zuckerberg invites members to read alongside him as he offers fortnightly reading recommendations as part of his New Year's resolution; and it's not your average rom-com novel neither – Zuckerberg pledges to focus on self-development in 2015.
He says: "My challenge for 2015 is to read a new book every other week — with an emphasis on learning about different cultures, beliefs, histories and technologies."
Zuckerberg's Facebook post announcing his book club to date has attracted over 131,000 likes and shared more almost 7,000 times, while the book club's Facebook page "A Year of Books" now has a following of 268,358 people.
Although there have been no known partnerships with publishers, there have already been Oprah-like sale volumes, with the book club's first selection, Moises Naim's "The End of Power: From Boardrooms to Battlefields and Churches to States, Why Being In Charge Isn't What It Used to Be", already selling out on Amazon within the first day of its announcement, and according to the New York Times, the title sold more copies in the three days than it had ever done since its launch in May 2013.
With book sales sky-rocketing from Zuckerberg's Midas touch, it's my guess that publishers will be clambering to have their book at the top of Mark Zuckerberg's reading list this year.