February 14, 2018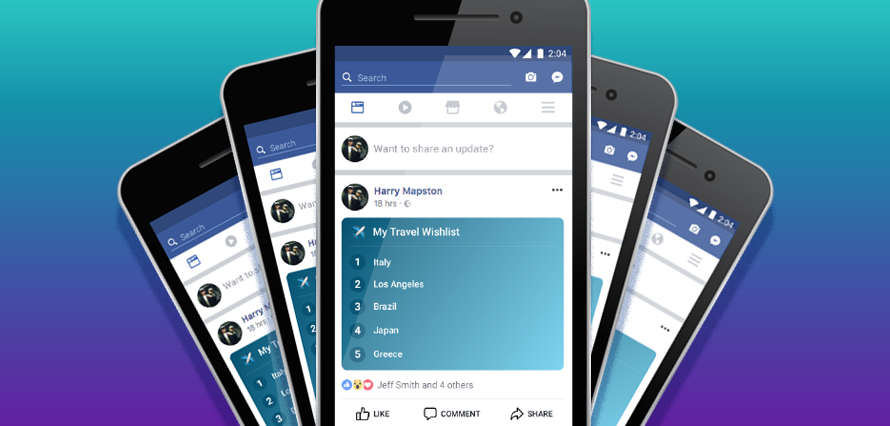 Facebook have officially rolled out their Lists feature globally today. The feature is aligned to the status update box, along with the options such as Photo/Sticker, Polls and so on. With the recent shift to make Facebook a platform to help users connect to their loved ones, have more meaningful conversations and bring people closer in the community, the lists feature feels like a small step in the right direction.
Facebook wants users to share a little bit more about themselves, rather than sharing memes and news related content. It's clear Facebook is testing whether audiences will log back in to the platform, to see what their friends or family members are talking about, responding to comments and engage in authentic, relevant conversation.
Here are a couple of examples of the types of lists available: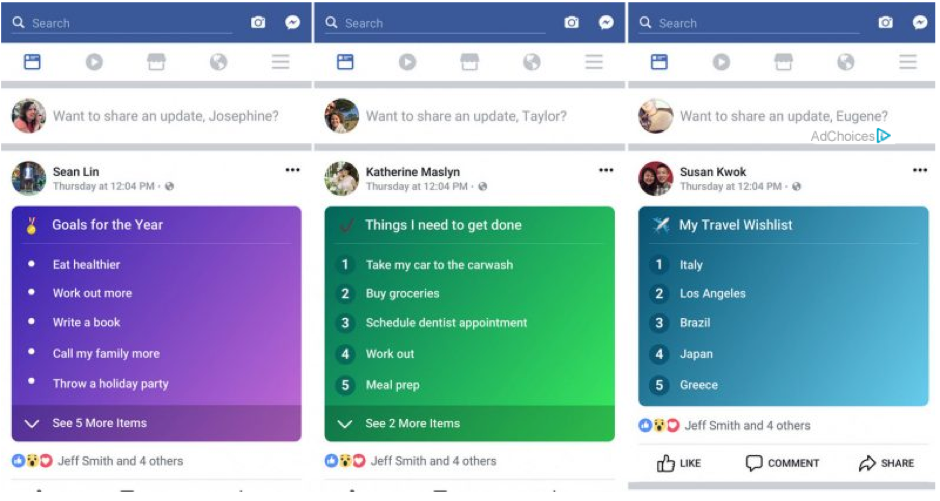 Facebook also released this video: https://www.youtube.com/watch?v=kj6Mx3D3sLA#action=share
A recent report stated a 5.8% decline in users between 18 and 24 years old in the US. One could argue that Facebook are introducing features like lists to encourage younger audiences to use the app, as posts like these get more attention.
Facebook can also use these lists as a data gathering opportunity. It will be interesting to see whether the Lists feature can be leveraged to use as a business proposition.
If users post insightful data about their opinions of products and brands via lists, businesses can use this data to get closer to their consumers.
Brands can also incorporate lists into their influencer marketing strategies by getting their advocates to publicly post lists with the inclusion of their brand.
Despite being launched as a tool for engagement, Facebook is a business. We look forward to seeing how this feature will help Zuckerberg achieve his goals for 2018.