June 6, 2019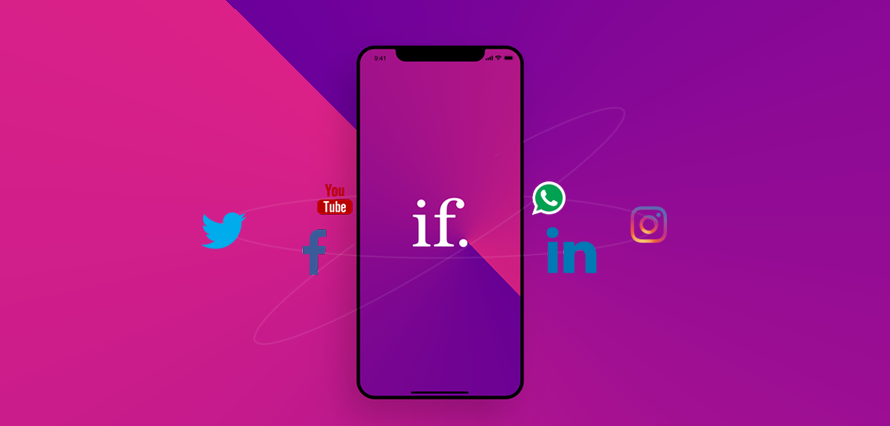 We know what you are thinking! Why would a social media agency admit to their job being hard?!
We like to think of ourselves as an honest bunch here at immediate future; we don't just create and post content for the hell of it. We like to look at what we do for our clients and make sure it is done well. As a team, we are aware that as fun as it is a lot of the time, social media marketing can also be bloody hard! And here's why.
Building a strong social media presence is time-consuming
Social media marketing has now become more competitive, really competitive; the landscape is absolutely saturated and organic reach is not just declining, it is falling off a cliff.
We know what to do, what works, and conversely what doesn't. But we also know that building a brand's social media presence can take time. And the reason that can be hard is that people remember social media from c.15 years ago when everyone followed anyone because it was fun and cool and new and exciting. It's different today as both the consumer and algorithms have evolved over time in their expectations and we need to allow some time to test-and-learn. We know that a well thought out content strategy, tied into data and insights, WILL deliver, just not overnight.
Social media ROI also depends on other marketing channels
In many cases, the strength of a social media campaign will be dependent on the activity going on within other channels. Without doubt, spending budget effectively on other channels will support your social media efforts where you already have interaction with your customer, be it an optimised website or email newsletter. When all the planets are aligned, it works! When any of those planets are out of sync or don't exist at all, it will diminish the success of social media. And as an agency, we need to have those honest conversations with our clients to ensure that next time, those errors are course corrected. Conversely, don't forget social can also help your other channels and activities!
The continuing algorithm updates
One day, Facebook roll out a change; the next it's Twitter! Yes, it is our job to stay on top of these and many of them we can predict in advance. But there can be notable changes with little warning. It's fair to say this keeps us on our toes and for some of us it even exists as our regular cardio workout as news of the updates literally raises our heart rates!
Of course, there are other elements like client expectations (not specific to social media only, and besides we are great at managing these) and also THAT question about how can I post a video to get a gazillion likes in 24 hours (often they feature cats by the way, but still that doesn't guarantee success)! But if we are super honest, we think our jobs are pretty cool and the challenges we face are more things we relish working through to ensure we deliver for our clients.