November 14, 2022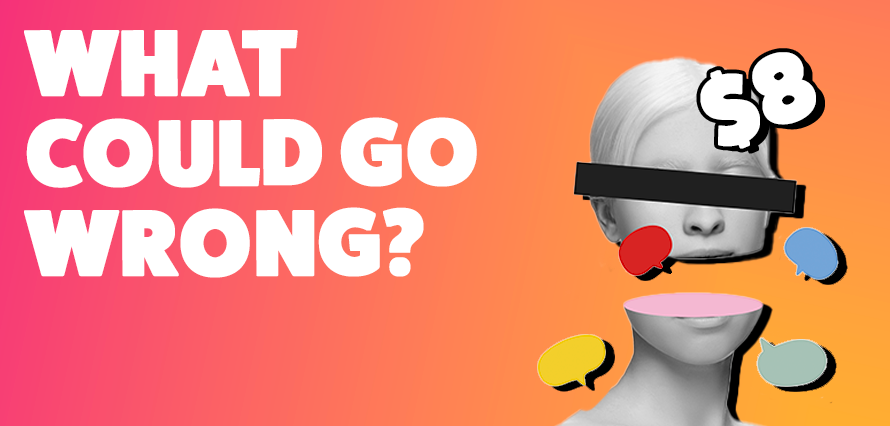 You know, I figured we could take a look at the $8 Twitter verification that Elon Musk thought would be a great idea. If you have no idea what's going on, here's a little recap for you;
A few weeks ago, Elon Musk completed his $44 billion deal to own Twitter, he said it was "to help humanity"
He then went on to upgrade Twitter with Twitter Blue – a monthly subscription that allowed *a n y o n e* to have a blue checkmark – verified or not.
Apparently this new subscription model is supposed to "elevate quality conversations on Twitter. "
And boy did it!
Let's have a gander at the chaos that ensued soon after by checking out some of the best Twitter Blue moments.
The Nintendo impersonator 🫢
McDonalds is now vegan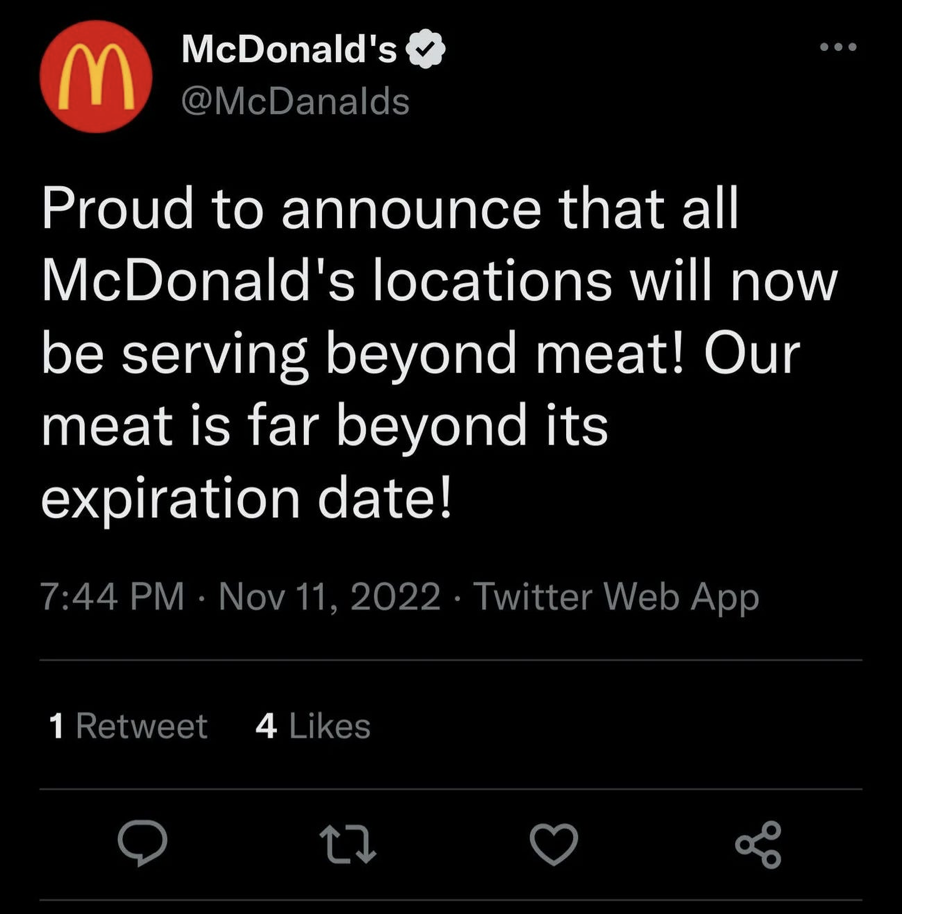 American Pharmaceuticals Eli Lily & Co make insulin free 👀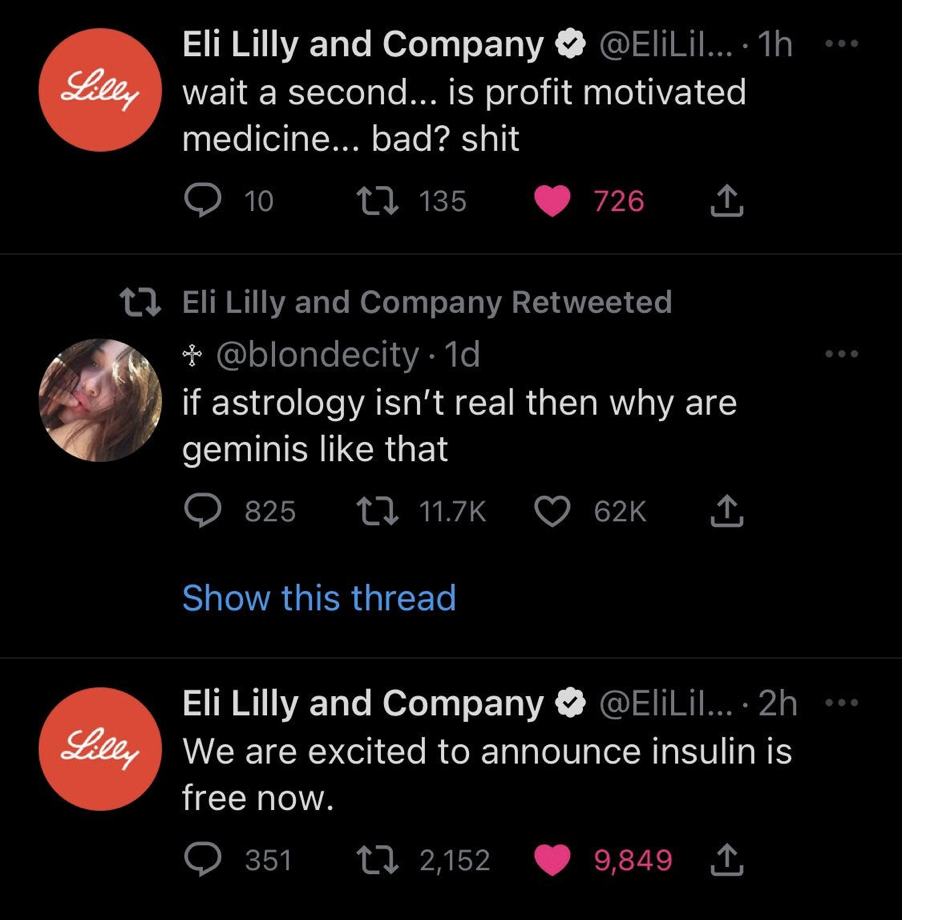 Nestle impersonators 😬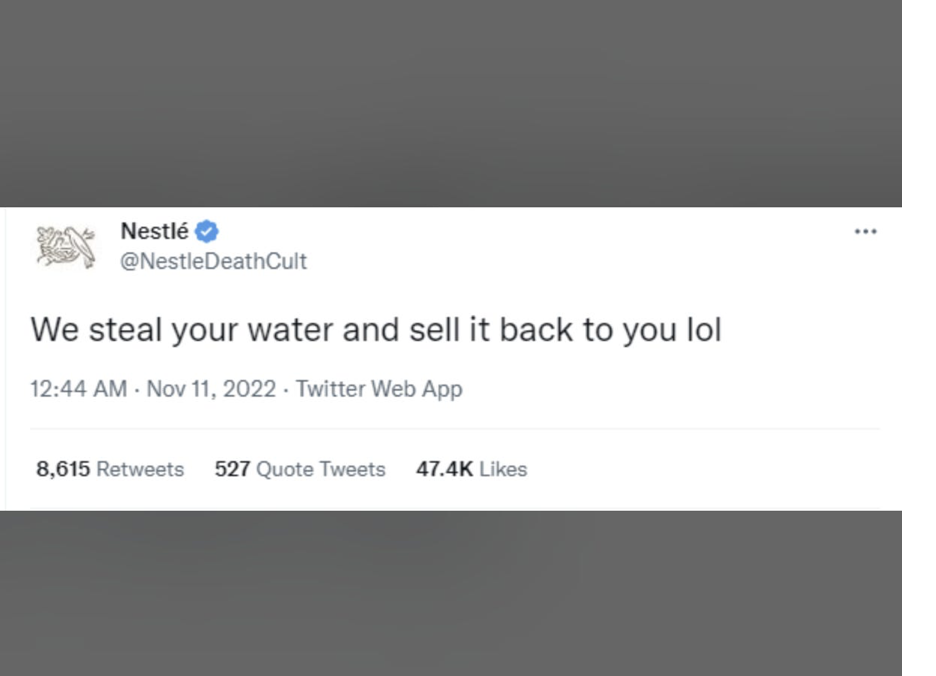 And lastly, Doja Cat being stuck at Christmas