March 31, 2020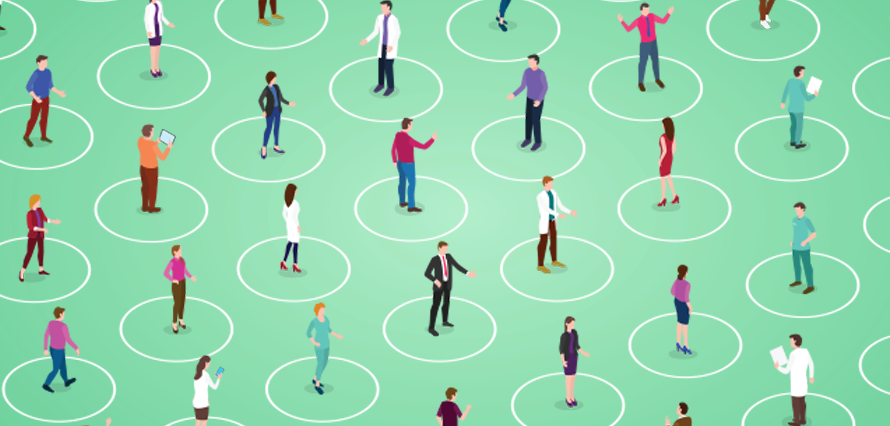 Coronavirus has changed the way we consume and interact with Social Media. But one thing is clear – now, more than ever, people crave connectivity and connection to their former, more sociable lives.  This need has led to a surge in platform adoption that has given us marketers something to take note of.
Houseparty, the group video chatting app that fosters connection through interactive games
With over 10 million Android downloads and millions more on iPhone (Apple does not share exact numbers), Houseparty is the new hit video conferencing app. Even Vogue agrees, dubbing it "the quarantine app you need to download immediately."
As seen in the graph below, Houseparty, has seen phenomenal growth in Europe and is particularly popular among Gen Z.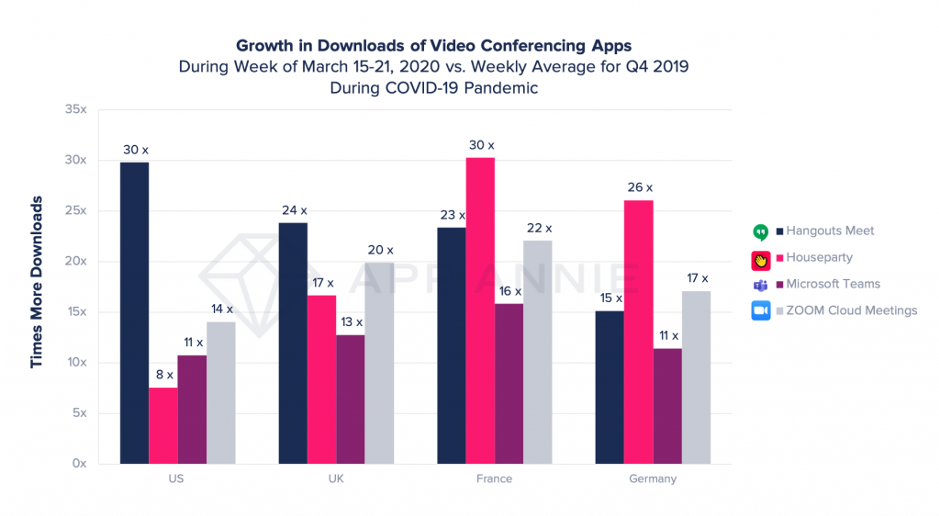 TikTok, the short-form video app that captures amateur dance, lip-sync, comedy and talent.
This platform is by no means a newcomer to the social media landscape. And while TikTok has been around and popular for some time, it has experienced a substantial uplift following the initial COVID-19 outbreak. TikTok's global downloads for the week of March 16-22 were up by 12%, from 25.4M during the week starting March 9, to 28.5M for the week starting March 16.
Business Apps, from the likes of Hangouts Meet, Zoom Cloud Meetings and Microsoft Teams have experienced a major boom, with 62 million downloads worldwide during the week of March 14-21.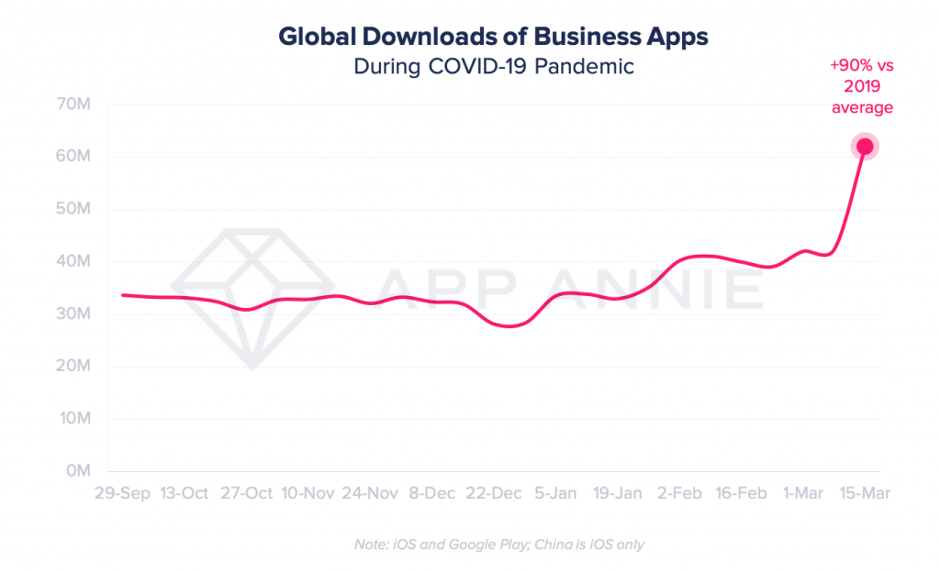 Whether or not these social platforms can benefit your brand, it's clear that there is an upward trend in usage across Social Media. In these unprecedented times, having a social media strategy that addresses consumer's demand for connectivity and accessibility is vital to your business.
Have questions on how to maximize this for your organisation? Drop us an email and we'd be happy to chat over a virtual coffee date☕️