May 9, 2016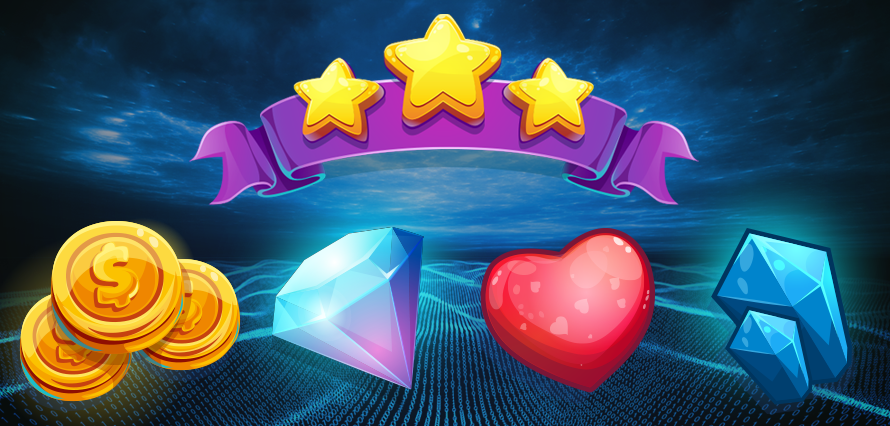 "Let's gamify this!"
A sentence that can mean many great things and also nothing. After the rapid raise of Gamification a few years ago, it became a wide-used buzzword that some professionals dump into their proposals to make them sound more interesting. Very often, they mean 'running a competition' which has nothing to do with what gamification actually stands for.
So, what is gamification? The Internet is flooded with definitions, but basically gamification is the use of game design and game elements in non-game environments.
This definition includes several words that deserve a bit more attention:
GAME
The first one is GAME. Although a majority of people would be able to identify a game when seeing one, not many would be able to define it.
Every game needs to have one of the following.
a set of rules that lay down some boundaries to the gaming experience
clear goal that is meaningful for the players
lusory attitude – e.g. voluntary overcoming of unnecessary obstacles
Now, it's important to note the word MEANINGFUL. You can throw a bunch of game mechanics at people (and some companies do) and hoping one will motivate the right behavior but unless what you are asking people to do has a MEANING for them, your efforts will be wasted in the long term. Similar as with any social media strategy, meaningful goals are key. Efforts must be in balance with rewards.
The meaning (or the motivation) also brings variety to games. Some people like adventure, some people are explorers. Some people want to just have a bit of fun, some people want to improve themselves. So the options are pretty much endless with different kinds of games bringing different kind of fun experience, e.g. easy fun (blowing out steam), hard fun (challenging), people fun (interact with others), serious fun (meaningful).
What is the beauty of games is that every game has rules, but it also gives players enough freedom to achieve the game's goal in their own unique way. This makes you feel like your choices in the game matter (and in most cases they do) and that you are in control of the experience.
The key is to understand your player/customer and design the game in such a way that it works for them.
GAME ELEMENTS
These are the little bricks that help you to build your gaming experience. These can be:
Points
Badges
Levels
Avatars
Quests
Progress Bars
Social graph
Leader board
…and many more. Game elements are great for making a business system more game-like and can also get across your brand identity in a very subtle way (design of badges). Nevertheless, using these elements doesn't make your gamified system a success! So, if you think that you will throw some points and badges at your players and they will automatically engage with your brand, think again! The game is NOT about the elements only. It's about understanding your players and their motivations and creating a game experience, a narrative, that uses game elements in a balanced and meaningful manner.
NON-GAME ENVIRONMENTS
Simply said, it's any environment that's not actually a game. Simple enough, right?
There are three basic categories of non-game environments:
1. External (for example, consumer engagement)
2. Internal (for example, HR activities)
3. Behavior change (for example, lose weight, be more eco friendly)
GAMIFICATION 
So, now that we have all the basics down, we can focus on gamification itself and what it can do for your business. There are several things gamification can help you achieve:
increase people's engagement with your brand
increase people's loyalty to your brand
shape behaviors
collect large amount of data about your stakeholders' behaviours
To explain how it works in reality on an 'external' example, let's look at my personal favorite: Nike+
First, what is the goal or motivation for people to engage with this system? It's very different from Nike's main reason to create this program: sell more products.  It's something that is important to them: getting healthy, losing weight, training for a half marathon etc. Everything in this system is designed and fine-tuned to do just that while delivering very personal experience to the user. So while the Nike's business objective (aka sell more products) is achieved, it's not the main purpose of the platform from the users' perspective.
Secondly, the system is built on a strong feedback scheme. You get all the data:
on what you did (run 5km)
what is your progress (you are getting faster/run longer or further)
what are the goals you have set for yourself (run a half-marathon in 5 weeks)
how your friends are doing
This satisfies the 'performance motivator'.
The platform as a very strong social plug in which taps into the more social audience who also likes external gratification and acknowledgment of their performance – you can share your progress with friends, team up with them, or compete against them. This social aspect also brings more people to the platforms and helps them stick with it for longer.
While the feedback loop and the social aspect  are the strongest points of the platform, you can come across more game elements like badges and points. However, these are just little things that compliment the whole gamiffied picture. The main focus remains on people's motivations and giving instant feedback that makes them feel like they are making progress and keeps them engaging with the system.
But, as with everything, what works for Nike+ may not work for you. Whatever you want to gamify, you have to stop thinking like a business and start thinking like a game designer. Not like a player, a game designer. Because if you want your gamified system to be at least a bit successful it cannot be developed around you, or your brand, but around your players.
So, that's the basics covered! Have you decided to go with gamification to achieve some of your business objectives? Good! Here's a little checklist:
GAMIFICATION CHECKLIST  – THE 6 Ds:
1. Define business objectives
Engagement? Loyalty? Get as specific as possible.
2. Delineate target behaviors
Motivation
Identify what behaviour you want to encourage
Identify the players' motivations – teamwork, creativity, unique skills, mastery etc.
3. Describe your players
This is about drilling down your customer data and then identifying what kind of players they would be. Any type of behavioral data from social media analytics will help – the more, the better.
4. Devise activity loops
Meaningful Choices
Define a set of interesting and meaningful activities that will drive your desired behaviour – question their relevancy and entertainment value constantly
The best 'worst' example of this are the Google News badges. Google created these badges back in the day when gamification was all the rage but didn't really think it through. The result? Completely flawed gamified system that was based on only one game element; badges. Basically, you get badges for reading news and if you read a lot of news about sport, you get a sport badge! It's the equivalent of: You read? Have a cookie!
No surprise it failed completely.
Structure
Identify whether your desired behaviours can be modeled through algorithms (typically a digital system) – this can make your system way more responsive and also save you the hassle of manual labor long-term
Potential Conflicts
Identify whether your already designed system avoids tension with other motivational structures
Gamification can be demotivating if used in the wrong context. According to research, if you offer people money as a reward for recommending a particular product to their friends they will be less likely to do so – EVEN IF they really like the product. Reason for that is simple, it is not longer about the product but about the money.
5. Deploy the appropriate tools
Badges? Points? Levels?
6. Don't forget the fun!
And that's a wrap to the top-level intro to Gamification! We hope you found this useful and if you have any questions, just get in touch!
We like this explanation of #Gamification – "Human Focused Design" https://t.co/CxiD5cHqhG pic.twitter.com/ZJ5Hnz6Tgd

— Pointbank (@PointbankUK) April 28, 2016