December 18, 2018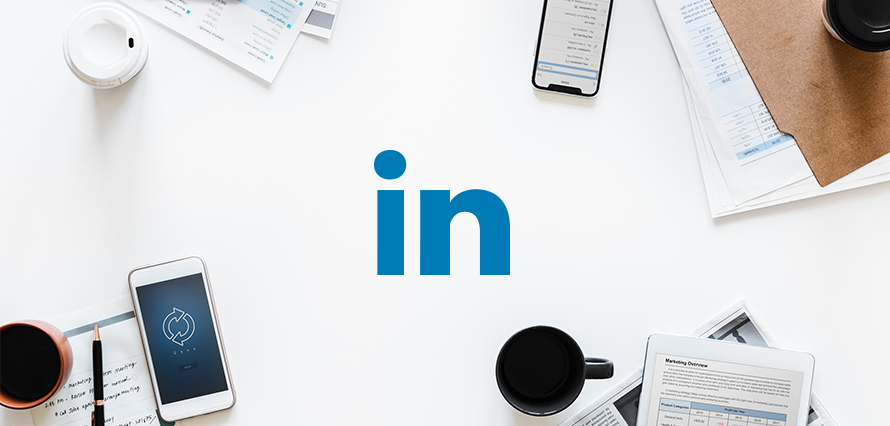 Last week, LinkedIn released some fab blogs about daring to succeed in 2019. Now that sounds like something we definitely want to get on board with. So, of course, we've been keeping up, and we've summed up the best bits from last week.
Let's talk about building personas and how to create dynamic, meaningful personas that are informed by data. What's the use for them in the first place? Persona creation is to make buyers feel understood, aiming to develop customer-centric behaviour – to understand them, to speak their language, and to behave in a way that's appreciated by the audience.
Want to pull stronger data into your personas? Find out the professional qualities of your webinar visitors with LinkedIn's Website Demographics Pixel.
Be bold. Steer away from the norm with your creative and delve into the new year with the next big idea. But, remember, it's not all about doing something that's never been done before. According to LinkedIn research, it's about relevance and consistency over originality. Repurpose content and campaigns that have performed well, but making sure to keep them fresh.
And, if you're looking to improve ad performance, you can run AI to run creative tests!
In a well-flowing rhythm or stuck in a rut? Your customers will catch on! According to a famous study, it's how slick and expensive your advertising looks that matters most. And they can really tell! They know if you've spent a little or a lot and they feel better about heavily-advertised products.
Have a look into the untapped opportunity within your paid media. Opting to target CXOs on LinkedIn over more junior people? Many marketers exclude them from targeting, without realising that they often hold buying influence.
Battling between putting budget on branding or lead generation? Which has a more visible impact on sales? Don't be short-sighted in 2019. Consider your short-term acquisition and balance it with the long-term benefits of strong branding.
Investing in all-time content is smart. Companies like Netflix capitalise on the old stories that work time and time again and deliver 'lifetime value'. Forget news and sports content, it's got no longevity. Identify the content that is tried-and-true and use it to succeed. 
Some ROI is fast, some is slow. Pay attention to where the ROI comes from, how long it takes to convert and the percentage it returns. That's when you'll know true value, not just the vanity stuff.
Liked these pointers? Keep your eyes peeled for more LinkedIn updates and tips for the year ahead. We can help you to get your B2B social media marketing on point in 2019.