September 26, 2017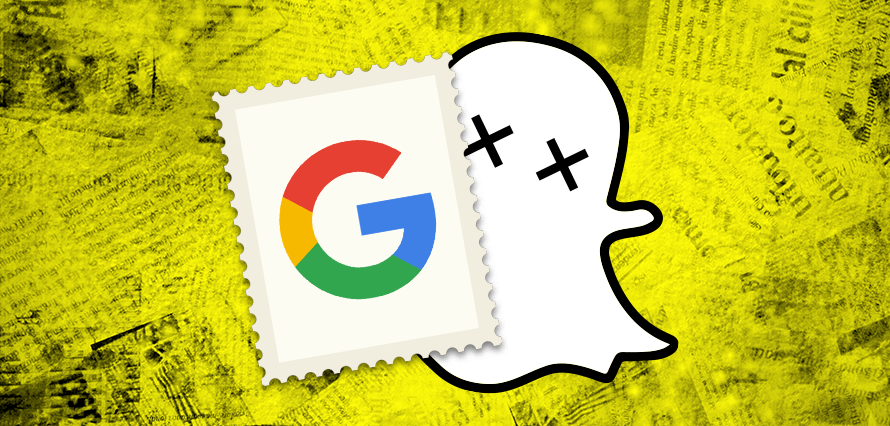 After a Google bid for Snap Inc. last year was rejected, it seems that the company has been busy creating an alternative to Snapchat Discovery. It is reported to be called Stamp. A mash up between 'St' and 'AMP (Accelerated Mobile Pages). Right now, all we have is leaked news. There is no official launch date, but the rumours are circulating on creditable press like Wall street Journal, CNN and Time.
Without a doubt, the new technology is appealing to publishers. It allows for stories to be discovered, and search to be widened. It also has the potential to open up awareness-drivers across search for advertisers. An opportunity to opportunity for deeper 'storytelling' and greater visibility in the go to Google engine.
It appears Stamp is a perfect marriage of discovery with the open source AMP project which allows news stories to appear at the top of a google page search.
The new programme is set to launch soon and in preparation we'll share what we know, and what we can guess might be in the plans.
What the we really know…
AMP is already successful for Google, driving a better user experience on mobile and attracting publishers like BBC, Flipkart and Buzzfeed
Stamp will mimic AMP, Loading mobile stories at speed. Delivering a better user experience and playing into the impatience of users who will only wait seconds for web results to show
Advertisers that choose to use Stamp will need to be good storytellers. It is not a case of just promoting product, but more like bringing social narratives to searching with intent
What the rumours suggest…
Stamp will be similar to Snapchat Discovery. You'll be able to swipe between content (videos, images and text)
Stamp is reportedly meant to have a greater impact on SEO. Supposedly AMP can indirectly influence where Google places pages in search engines. It might be that this translates into Stamp too
It's suspected that Time Inc. and CNN have been approached as content partners already, but there is a huge opportunity to widen the opportunity to more global publishers and advertisers
Stamp will feature prominently, just below the search bar – giving it oodles of awareness amongst searchers
Hopefully the launch of Stamp will reveal more. Me, I'm curious about the storytelling for advertisers and the potential to impact SEO. We'll let you know more when it launches!