March 31, 2017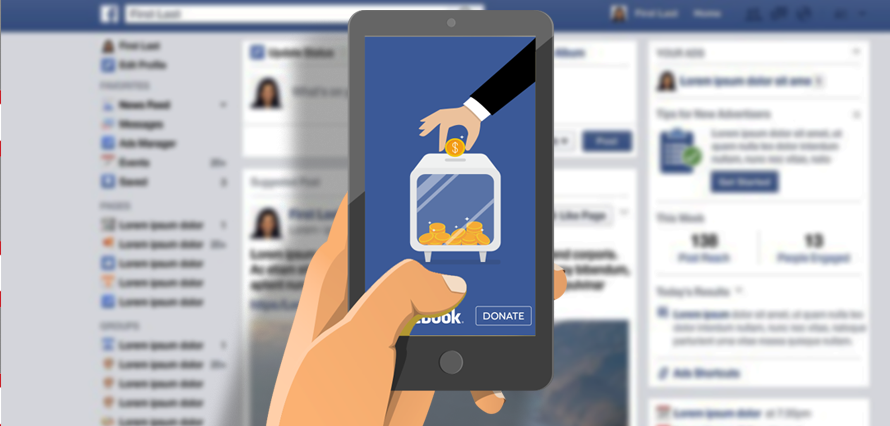 A week ago, the IF office took part in Red Nose Day, raising money to help children in the UK and Africa. It mostly consisted of eating chocolate cake and playing Wii – hard life!
(by the way, if you're a little late but still want to take part – even though you're not getting cake – just click here).
Anyway, it occurred to me that while charities use social media to raise awareness about the different issues in the world (let's be honest, the world is a terrible place and there is a lot to fix), no social network actually lets you do it directly on their platform.
Turns out, I was probably not the only one, and just yesterday, Facebook released "Personal Fundraiser", which lets of age users (that means over 18) create a page to raise money for themselves, friends, or people or causes that matter to them. Facebook's idea is to help people fundraise for personal causes.
Right now, the feature is only available to a few selected users, and as often happens, (read: always happens) it will then be rolled out in the US before reaching the rest of the world.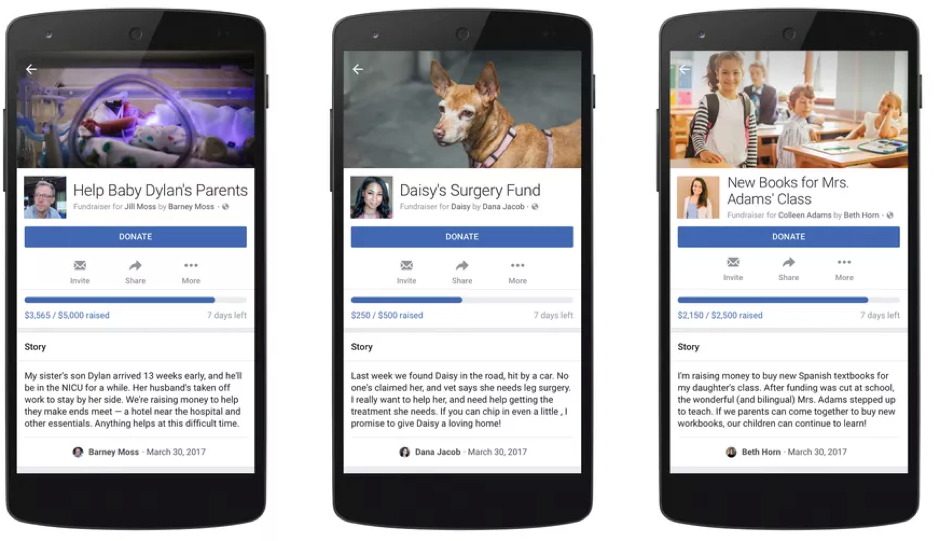 © Facebook
Facebook has made it nice and easy for you to start fundraising too! Go to the navigation menu (that's where the Facebook Discover people and City Guides also are) and find the creation tools. At the beginning, you will be asked who you are raising money for (Facebook user) or the charity you're trying to help. Then, select the category that's closest to your campaign (options include Education (i.e. tuition), medical, pet medical, crisis relief (like natural disasters), personal emergency, and funeral and loss).
When it's all ready to go, Facebook will check everything to make sure the fundraiser meets the network's policies and community standards.
But that's not it! If you're just feeling philanthropic, a new Discovery tool lets you browse a list of charitable causes and pick the one that's closest to your heart. There's also a Fundraiser tab that will help you keep track of the donors you have previously solicited.
Full disclosure though, the most popular of all social platforms is not entirely altruistic and will charge you a 6.9% fee on every gift, plus a 30p transaction fee to cover payment processing, vetting, and security.
Facebook already introduced a feature last year, that let Non-Profit organization add a Donate button and track engagement for a specific campaign using analytics.