By if-admin | April 10, 2017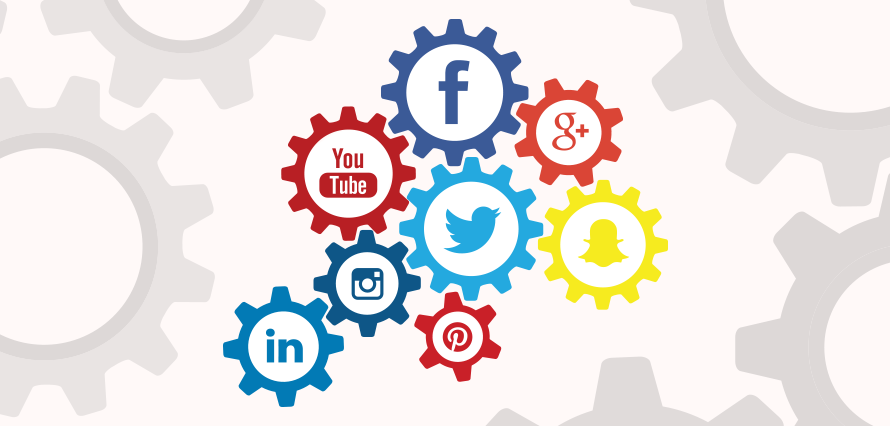 Years ago, when immediate future first started, we talked a lot about social being the oil in the engine. The same is still true today. Social works at its best when integrated into marketing machine: amplifying and enhancing performance both within social and across all your marketing and sales activity.
Sadly, social media channels are no longer free to use (wistful look back at those halcyon days of 2004!). With brands now allocating substantial budgets, social must prove its value. Beyond bigging-up vanity metrics, many marketers struggle to identify value metrics.  Our recent B2B report, on how brands measure social, demonstrates just that. A survey of 150 senior B2B marketers revealed that 58% don't rate their ability to measure social at all. And whilst we have no statistically evidence the same issues surface in consumer: anecdotally it appears to be the same.
So, what needs to happen if brands want to measure well and optimise for ROI:
Integration is more than just slapping social links on your webpage
Integration for measurement is about connecting the dots (or in this case the customer touchpoints). It is connecting your social activity to site-side visits and on to outcomes. It's setting the metrics to understand impact social has on email, SEO, direct marketing, etc.
It's also about genuinely understanding what social media does. Social inspires, provokes. motivates and puts your brand on the tip of the customers' tongues. Some brands can sell straight from social – the fit is perfect. But for most organisations the journey is more complex. Measure the digital elements from dwell time to conversion rates too. Understand how your customers journey to purchase. In other words, understand your attribution model, beyond last click.
And if you want to drive footfall or brand equity, then set the benchmark before you start social activity. Then look for correlations in data such as uplifts. Test and trial. But most importantly connect your social to other marketing results if you want to understand wider value and sales.
It's obvious, optimise across your channel mix
With the data that goes beyond your social channels in hand, you can then look to improving your return on investment. Too many brands are behind the curve when considering how a customer moves between channels, touchpoints and even devices. It is never truer than when it comes to mobile.
Social media's success in delivering ROI is regularly stymied by poor mobile enablement. According to OfCom, 65% of the UK access social media via mobile devices. Yet, many brands still have websites that perform poorly on smartphones and tablets. Customers click from social to web pages that just don't function properly.
Optimising social media across the channels, based on customer behaviour, is essential if you want to improve the sale.
Simple really, use the analytics you have
Getting the basics right is half the battle. Often companies already have web analytics, consumer insights and data flying around. Pairing this insight with social can tell you quickly and easily where the sales opportunity is.
At its most basic, setting goals in Google analytics will tell you where best to invest paid social budget. Wider data points such as dwell time, bounce rates will ensure you optimise landing pages.
Measuring social to prove return on your investment is not rocket science. It is a logical and repeatable process that needs to be thought out from the start. However, it does need resource and management that will prune the data and manage the disparate departments. It needs investment of skills and people. This is where the focus should be if you want to prove the value of social media.