By if-admin | February 21, 2018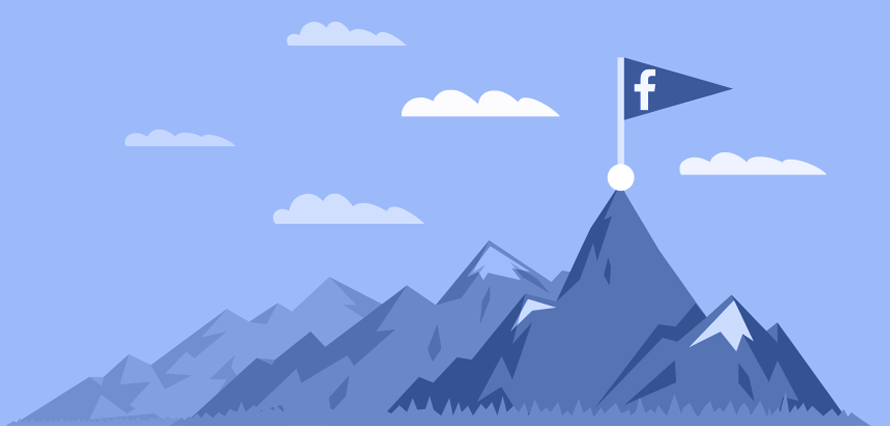 It's a question I'm regularly asked. I'm fortunate enough to be a BBC News room regular, commentating on Earning Calls for each Social Media channel. Irrespective of the prime brand being discussed, the topic of Facebook's ability to sustain incremental profits always arises. Today, Facebook isn't just the powerhouse of Social Media, but also one of the most successful commercial propositions in business – as reported only this week by BBC News and Financial Times.
Facebook is an organisation whose market capitalisation stands at over half a trillion dollars. Their growth and success are well documented; admired by most; loathed by some. Irrespective of your view, a common curiosity is shared: how sustainable is Facebook's growth? Recent changes to advertisement frequency in feed, points to the much awaited decline. Doesn't it? Well, I understand why you would think that, but, no, it doesn't.
Facebook is currently increasing revenues at more than 50 per cent a quarter. Caution is frequently discussed when debating how long the Social Media giant can sustain this jaw-dropping performance; Facebook themselves are quick to curb expectation. This time last year, their own accountants were highlighting the expectation of a slow-down. A slow-down that didn't materialise!
Given Facebook has just announced their first decline in active user numbers (in the US and Canada) and they've declared that users will see less adverts in feed – all pointing towards Facebook having reached their summit – why do I believe there is more growth to come? Well, whilst Facebook's monetisation of their desktop and App propositions is impressive, and probably approaching its peak in certain countries, it's nowhere near saturation point in other countries. Last year, Zuckerberg launched Facebook Lite, an application to operate on 2G networks, and they're working hard to bring connectivity to developing countries. Connectivity breeds opportunity and potential users. Acquiring those active users yields advertising opportunities, and with that comes revenue. Much more of it.
Looking closer to home, there is still much growth in advertising opportunity across Facebook Messenger, WhatsApp and Instagram. All three are nowhere near their saturation point and all three are following Facebook's proven monetisation roadmap.
Zuckerberg has always maintained that user experience is key to monetisation. In fact, back in 2014, I was at Mobile World Congress in Barcelona – the venue Mark chose to announce Facebook's acquisition of WhatsApp. During the post-announcement Q&A, an audience member asked: "how do I build a multi-billion-dollar technology business?" Without a moment's thought, Zuckerberg replied: "too many businesses focus on monetisation too quickly. Get the user journey right, and the money will follow."
The recent changes to advert frequency within our Facebook feeds is about giving users what they want. In Zuckerberg's words: getting the user journey right. Behind-the-scenes Facebook are working hard with advertisers to ensure relevant and engaging adverts are appearing in feed; not irrelevant noise we all silence. We're actually penalised if we're not adhering to key criteria that polices relevance.
Facebook may see a slight slow-down in profits derived from advertising on Desktop and App, within their prime markets, but, I expect to see (significant) incremental growth from emerging markets. I also expect to see incremental profits from the likes of Facebook Messenger, WhatsApp and Instagram.
Facebook hasn't summited. They've merely established a high-altitude basecamp. The summit climb has only just begun.