January 3, 2018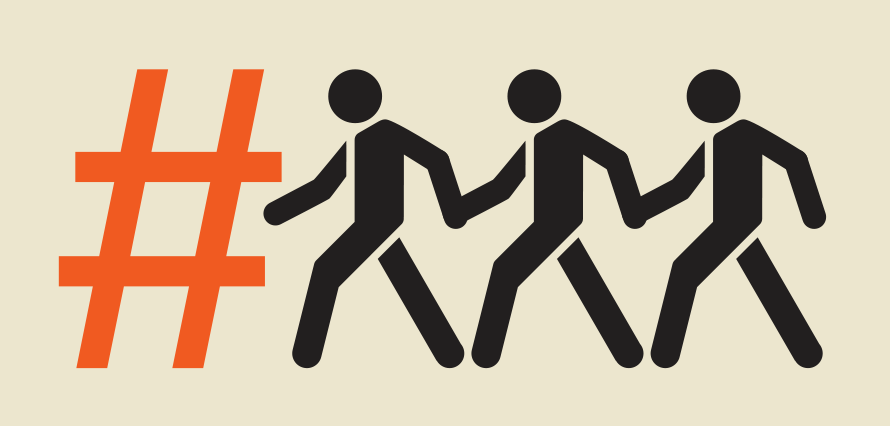 In the rush of Christmas parties, present buying and mince pie munching, you'd be forgiven for not realising the importance of an announcement Instagram released on 13th December. Luckily for you, it's January, there are no excuses and we're here to give you the low down.
When you open up your Instagram app, you now have the ability to follow hashtags as well as people, meaning top tagged content will show in your feed, nestled in between your best friends, favourite brands and that celeb you really shouldn't follow but do.
It might seem like a small change, but it's one that's almost guaranteed to give you more of the content you want to see.
For brands, the change is a brilliantly easy way to find people with a common interest who may be potential customers or brand advocates, but it's also a great way to keep on top of what content resonates with your audience. A travel brand might consider following hashtags relevant to their product – perhaps #backpackerlife makes sense for a company aimed at younger travellers on a budget, but they should also be keeping an eye on other hashtags that align with their audience and ethos.
At the same time, this change makes it even more important for brands to use relevant hashtags in their posts and stories – there's no more brilliant way to increase your organic reach than making sure you stand a chance of being added to the Instagram feeds of people who have specifically said they're interested in the same things as you!
For individuals, it's an ideal way of expanding your content horizons – you might love your favourite beauty blogger, but imagine if you could follow all the top beauty blogger posts in one fell swoop? Or perhaps you're thinking about going to Australia next year – following all the destination hashtags will give you serious holiday inspo (and will probably motivate you to get saving for the airfare).
So, what are you waiting for? Open up the discover tab and search, or click on a hashtag in a post description, and tap that follow button!
To whet your whistle, here's a small sample of what we're following at IF Towers:
#Okavango – all your African safari dreams in one hashtag
#CuratedEar – for the piercing fans amongst you
#BassetHoundsofInstagram – ear pics of a very different variety… all your doggy needs in one hashtag
#VeganFood – because it's prettier and more interesting than you think