April 15, 2015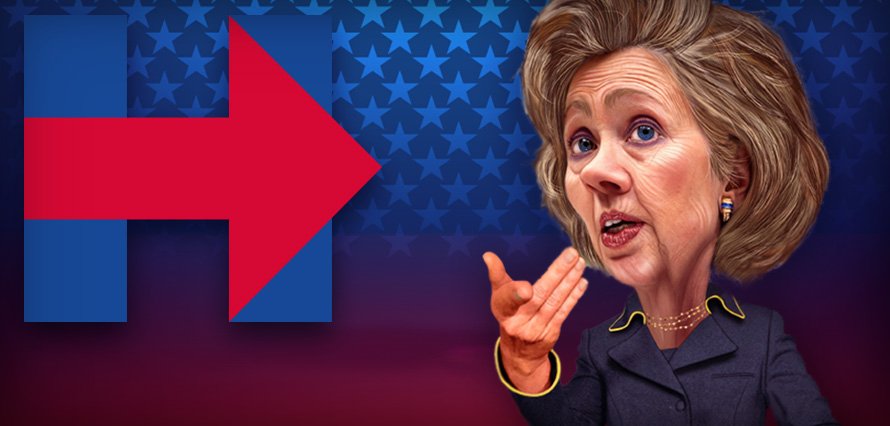 Clinton passed on an ostentatious announcement, and opted for online social conversations to kick-start her campaign for the White House. And the buzz which followed was far greater than fellow candidates from the opposing Republican Party. After announcing her presidential bid, last Sunday via YouTube, Clinton has managed to score over 650,000 Facebook page likes, over 100,000 retweets to the announcement, and over 3 million video views.
I'm running for president. Everyday Americans need a champion, and I want to be that champion. –H https://t.co/w8Hoe1pbtC

— Hillary Clinton (@HillaryClinton) April 12, 2015
Why Hillary has some way to go
Despite Hillary's huge Twitter follower count of over 3m, she isn't actually very active on Twitter, and since the launch of the profile in 2013, her team have only issued just over 150 tweets. Although these are sparse numbers, I anticipate this tally will rise dramatically, over the coming months.
Unfortunately, Clinton faced backlash from the Twitter-sphere as #WhyImNotVotingForHillary sparked an anti-Hillary campaign on social.
#WhyImNotVotingForHillary She is nothing more than a rehash of Obama's failed policies pic.twitter.com/0FnmiMi840

— Socialist Mop (@socialistmop) April 14, 2015
Is Hillary gonna be in the next Twilight film? #WhyImNotVotingForHillary #Hillary2016 pic.twitter.com/O8gkAieakK

— Markeece Young (@blkrepub24) April 13, 2015
Expected or unexpected, despite this sort of negative reaction, for Clinton, social media is, at the very least, a way to make Hillary more human and to facilitate a personal connection with potential voters.
Three excited Iowans committed to volunteer for @HillaryforIA #Hillary2016 #YouthVote pic.twitter.com/WOsWVUCjzH

— Diana Bonete (@DianaBonete) April 14, 2015
https://twitter.com/HlLLARY/status/587966562096828417
Are the Republicans faring any better?
After a quick observation of the Twitter account for opposing Republican candidate Jeb Bush, it's clear he has a more active Twitter presence compared with Hillary, and his team are certainly more adventurous in testing various visual platforms, including Twitter videos and even taking to live video streaming app Meerkat to host video interviews.
However Hillary's buzz far outweighed the efforts of Jeb in terms of engagement volumes.
The decision to exploit Twitter, Facebook and YouTube, to ramp up her online presence highlights the importance of social media as channels to mobilise support and connect with the mass voting public, famously demonstrated in the 2008 US elections in which Barack Obama beat Clinton in the race to the presidency.  But these candidates have a tough act to follow in Obama who had, and still maintains a strong and relatable presence on social.
"When women succeed, America succeeds." —President Obama #EqualPayNow

— Barack Obama (@BarackObama) April 14, 2015
Image credit – U.S. Department of State's Flickr