February 19, 2016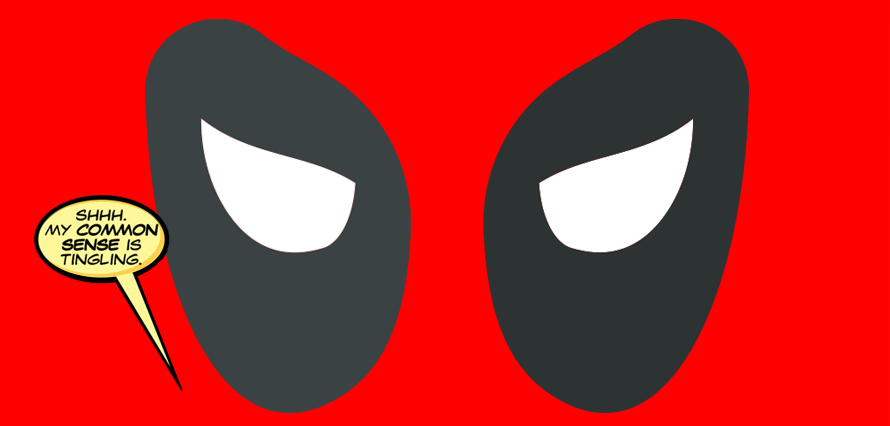 For those of you who have somehow avoided the awesome spectacle that was the marketing campaign for the latest Marvel movie, Deadpool, here is my salute to a truly fantastic piece of work.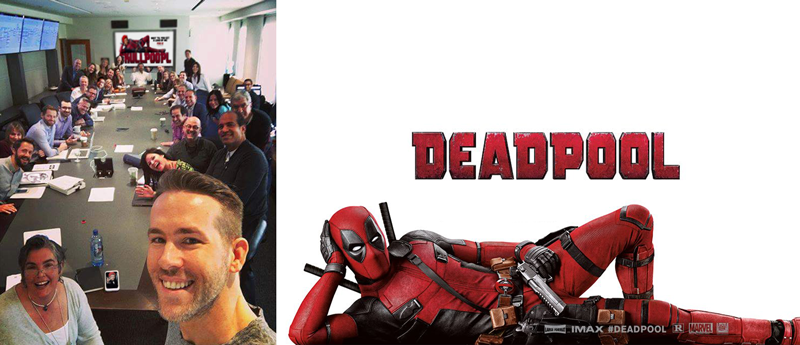 The Fox Marketing team and Reynolds. – 20th Century Fox
The Ryan Reynolds superhero movie opened to an astonishing $132.4 million for the three-day Valentine's Day Weekend, the biggest R-rated opening of all time and the seventh-biggest for a comic book opening. No one saw that coming.
Fox's marketing wizards were lead by head honcho Marc Weinstock who said of the campaign "This is probably as much variety as I've ever done for a campaign. And it travelled more because so much of it was outrageous and audacious," and he wasn't kidding.
From moment driven campaigns such as the "touch yourself tonight" drive, where Deadpool encouraged men to check themselves for early signs of testicular cancer, to billboards written in emoji ( L) every piece seems to have been imagined with social in mind.
In March 2015, a teaser image was release depicting Deadpool in his costume lying on a bearskin rug, mimicking the famous Burt Reynolds Playgirl centerfold. It immediately became my desktop background and kicked off the series of promo stunts ranging from the Super Bowl to Betty White movie reviews.
Here are a few of my favourite elements of the campaign –
1) Emoji Billboards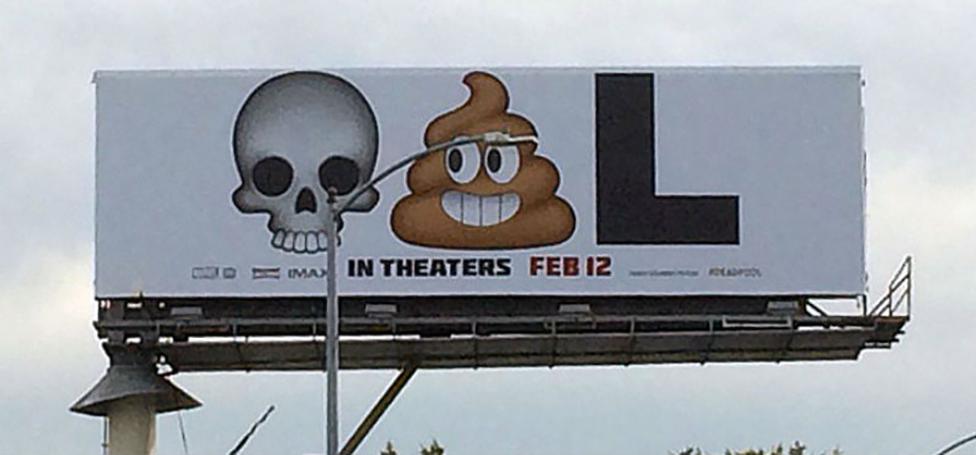 2) Early teaser images
3) PG-13 rating April Fools
4) Everything @VancityReynolds tweets
5) Fake rom-com Billboards
6) Rival movie imitation creative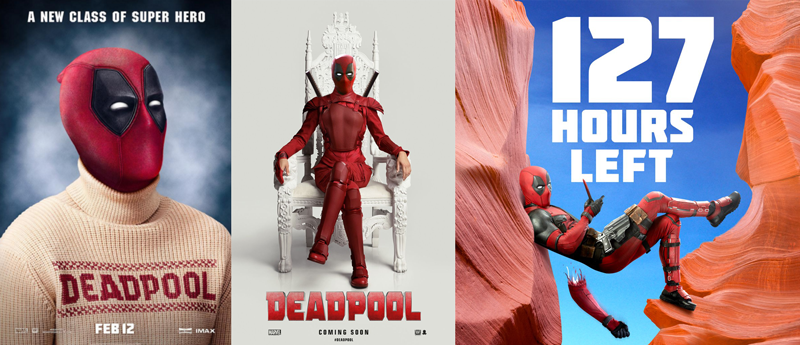 7) 12 Days of Deadpool
Happy Holidays from the Wilsons! (Frustrated by the type size? Shoulda joined https://t.co/bxXVnAgN5X. #NoSympathy) pic.twitter.com/QZ76zsjbiB

— Ryan Reynolds (@VancityReynolds) December 20, 2015

8) Touch Yourself Tonight
9) Super Bowl Ad
10) TickPics
#Deadpool wants to see what you're packing. Show off your #TickPics today. https://t.co/uBUGirtH3T pic.twitter.com/7q3g4unGXq

— Deadpool Movie (@deadpoolmovie) February 11, 2016

11) Movie infographics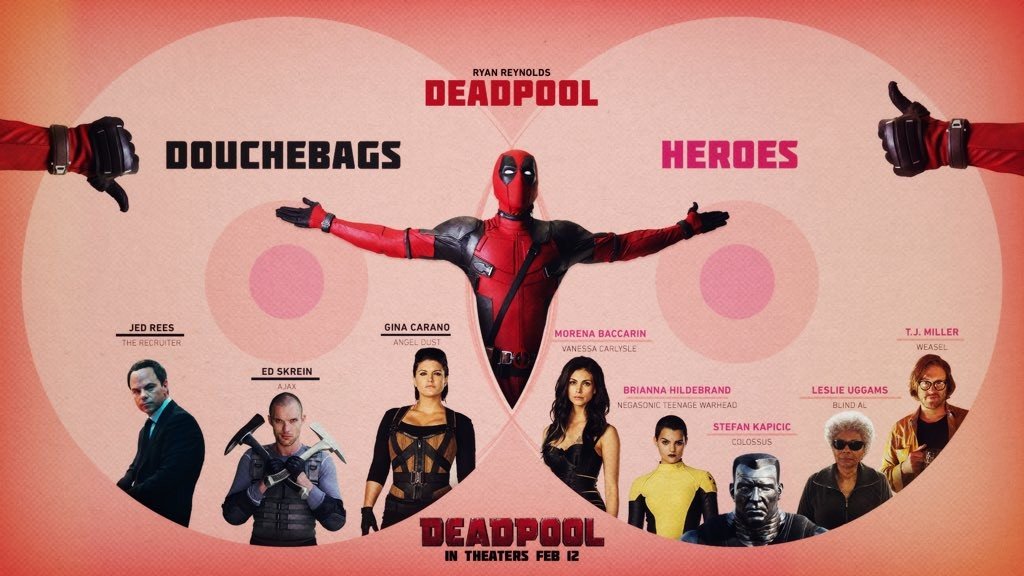 12) Fake Tinder Profiles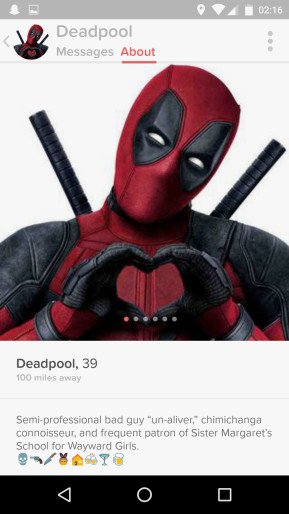 13) Custom Emoji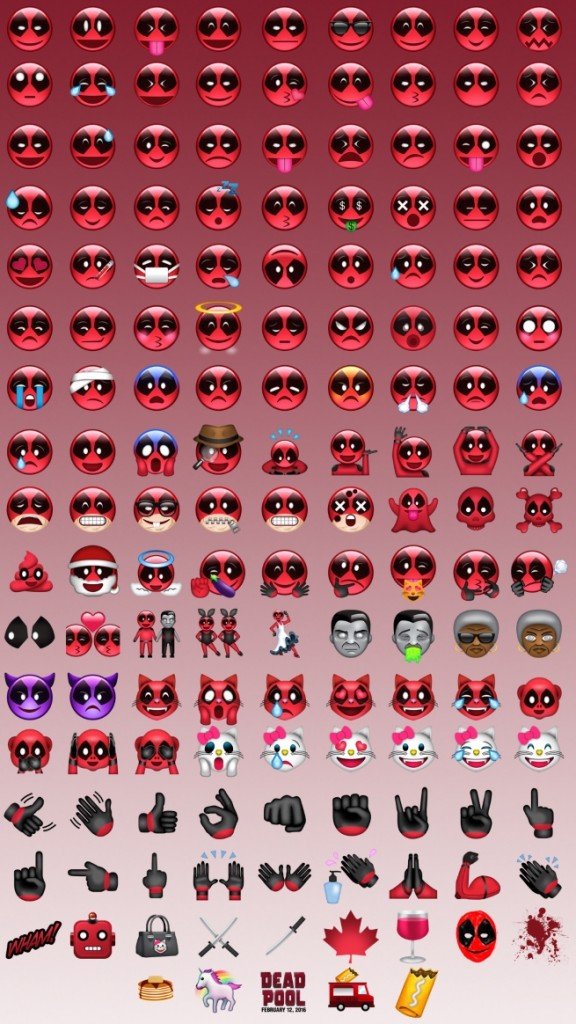 Revitalizing age old formats such as billboards and integrating them with channels as new as Snapchat, this truly is a shining example of omni-channel marketing.
The success of the movie speaks volumes about the strength and reach of the campaign and the power of marketing with a social focus. I expect we will see a lot more of this style for future releases.
image credit – 20th Century Fox