September 12, 2016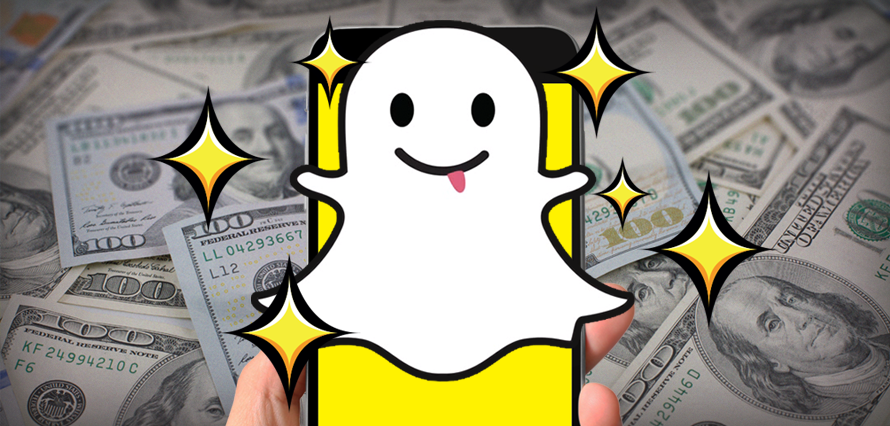 Since Snapchat's conception in 2011, we've seen its meteoric rise to become one of the most used social networks in the world. The network currently boasts over 100 million daily active users along with 400 million snaps per day being sent all over the globe. For an app that only came into being five years ago, its user statistics are impressive – but not as impressive as the amount of revenue being created by advertising on the platform. A new report released last week predicted that ad revenues will reach nearly $1 billion by 2017!
Snapchat has embraced brand marketing on the platform by implementing more video ads along with sponsored geo-filters and lenses. At the moment, however, it is Snapchat's Discover feature that's really bringing home the bacon; it generates 43% of Snapchat's ad revenue.
The reason for Snapchat's success is mainly down to its user demographic, those aged 18 to 34. It is one of the only social networks that is still predominantly used by Millennials and Generation Z, and brands are desperate to cut through the noisy communication on other networks to reach their audiences in the places they engage the most. However, with a price tag of anywhere between $350,000 and $750,000 for something as simple as a Snapchat Lens, it can be a nightmare for brands to get in on the act.
So, here are three tips for using Snapchat that won't cost you the Earth:
1. Use Snapchat stories (free!) to provide access to live events
This free tool allows your audience to be fully immersed in any live event through videos or images. You could use it for product launches, trade shows, or even just to provide a snapshot into company culture. This approach also provides a sense of authenticity, which is what consumers crave right now.
2. Provide exclusive content
You can use Snapchat as a way of producing content behind the scenes at any of your PR events, or to announce competitions and giveaways. Consumers are always trying to gain the upper hand, and will more than likely watch your stories if it means there is something in it for them. It's all about give and take, guys
3. Partnering with influencers
Using Snapchat to help spread awareness of your brand is a great way of utilising influencers' time and contracted social posts. You could have your influencer take over your Snapchat, whether for a day or a week, with the influencer updating their own accounts to drive traffic to your brand.
Essentially, Snapchat is great if you're a big boy in the game and can afford to utilise its advertising platform. But for the little guys, using these three tips can bring you all the positive results of a paid campaign on the platform, for a fraction or none of the price.