By if-admin | August 9, 2017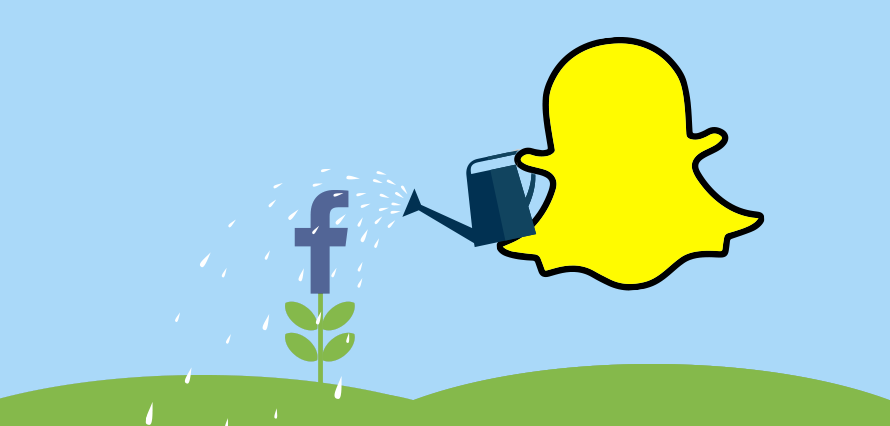 Since its inception in 2004, Facebook has enjoyed largely uncontested growth. User acquisition has been consistent, and subsequent monetisation has been compelling. Last month's earnings call, revealing a $3.89bn quarterly profit, up 71% from last year, revealed success that wasn't foreseen by City Analysts, or Facebook's own leadership team – in Q1 they warned of an expected slowdown in revenue growth, against a backdrop of years of overachieving.
Facebook is thriving, and with Instagram, WhatsApp and Messenger following their proven monetisation roadmap, all the signals point to further significant financial success.
So why didn't analysts, and indeed Facebook's own leadership team, forecast this success? Put simply, they expected more from Snapchat.
A few years back, Twitter were at a tipping point; they had an opportunity to stand toe-to-toe with Facebook and chip away at their Ad Revenue success. Strange decisions with Twitter's development roadmap, and the simplification of their advertising proposition, has resulted with leading Ad professionals questioning Twitter's proposition and their performance. I've personally been very vocal on the withdrawal of their retargeting functionality – and for those whom don't follow why this is a key flaw, we use retargeting mechanics to serve contextual storytelling to engaged users; For example, people whom are consuming a full video, are signalling an interest in proposition. Retargeting those engaged users with content that helps move a business, or consumer, through the sales cycle, is a no-brainer. We retarget, to convert sales, and evidence financial success from Social Media. Pixel and UTM tracking will evidence the full journey with irrefutable data.
In March of this year, Snapchat announced their IPO, with many analysts shocked at the valuation. Much hype, excitement and curiosity existed around the Snapchat proposition. Their user acquisition of Millennial and Centennial audiences was well-documented, and Ad professionals anticipated a compelling monetisation plan, that would see Snapchat cannibalise Facebook's foothold. It didn't happen. In fact, Snapchat had few Ad Products ready to launch.
Evan Spiegel, founder of Snapchat, is known to be a laidback CEO; in the few interviews he has done, he emphasises an 'importance on getting proposition right, rather than speed-to-market of products'. Admirable sentiment, perhaps, but is it one investors will support in the long-term?
Fast-forward to this year's Q1 Earnings Call, and the underwhelming results announced by Snapchat, and Media started to challenge Snap's ability to achieve their long-term goals. Some of you may recall I was in the BBC News studio being questioned on whether Snap will realise those goals, and whether they had a monetisation plan. Whilst it was hard to argue against financial performance evidencing a decline in share price since IPO, we talked-up Snapchat's development roadmap and the success of their Beta tests in the US; indeed, some of the results were truly compelling – we had clients eager to spend Ad Revenue.
Last month, I was back in the BBC News studio, discussing Facebook's success. It was this point, some 4-months on from Snap's IPO, and they still hadn't launched their Ad Products in an inclusive fashion.
Whilst Mr. Spiegel has been refining propositions (staying true to his mantra), Zuckerberg has pushed his time to capitalise on procrastination. Whilst I don't have hard data to evidence my next claim, we've certainly experienced a decline in client's curiosity and intrigue around Snapchat's now launched Ad Products.
Snapchat, like Twitter before them, had an opportunity to challenge Facebook. They just didn't take it. Will Snap achieve their long-term goals? We now have doubts. The delay in getting products to market, aligned to a lack of Media narrative from Snapchat, has gifted an opportunity to Facebook. With predatory instinct, Zuckerberg pounced.
With 2017's biggest Ad spend season still to arrive – Christmas. The signs all point to a stellar 2017 for Facebook. The question is, has Spiegel's cautious approach to launching new products, just gifted a stellar 2018 to Facebook? We believe so.