April 9, 2019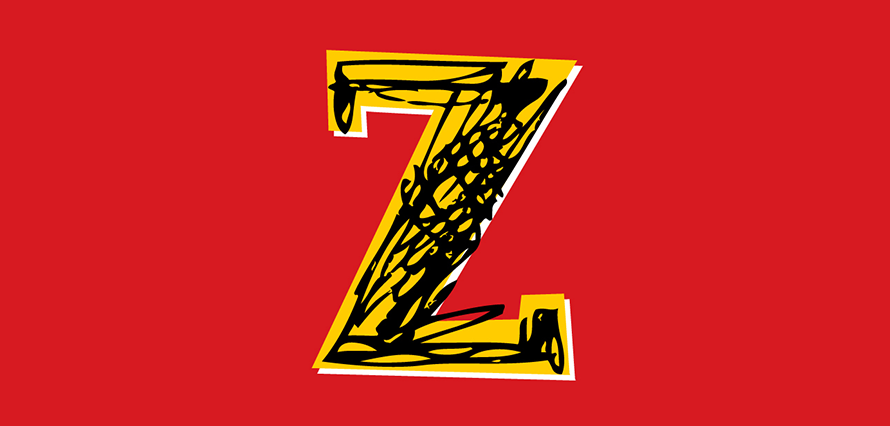 Generation Z, the 'new generation' – your new consumer. They're tech-savvy, have grown up with social media, and they care.
For companies to stay ahead of the game, it is important to understand your consumer, and potential new consumers. Whether you're already targeting them, or you're looking to move towards this demographic, here are a few tips on what to look out for when creating a social media marketing strategy.
They're multi-platform users
Multi-tasking can be hard for most people, but Gen Z seems to have it covered. Whether they're scrolling through social media or shopping online, they'll also be watching their favourite show at the same time. It is important for companies to use these behaviours to their advantage and create new, innovative ways of connecting with consumers through different platforms.
For many, TV ads are a great way to create conversations online and guide consumers to find out more, or even better, make a purchase. Last Summer, Missguided wanted to utilise these behaviours and came up with a new way of captivating the Gen Z audience by partnering up with Love Island. The participants were dressed in Missguided outfits, that were ready to purchase at the time of viewing – ultimately increasing sales by 40%.
They live and breathe social media
When creating a social strategy, it is important to understand your consumer and their behaviours. Found in the infographic below*, 75% of Gen Z will use their mobile phone over any other device, when shopping online or simply scrolling through social media. And it's not just Gen Z. Most of us now own a smartphone, so it's important for companies to implement mobile-friendly plans into their marketing strategies.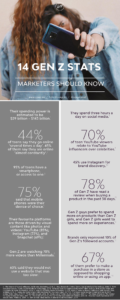 *Vamp
Recently, Instagram announced its new 'checkout' feature on the app. Allowing users to make an in-app purchase rather than clicking on the shopping tags to take them through to a webpage. Currently only available in the US and for a limited number of brands, this is definitely something that should be kept in mind and implemented as soon as possible.
In the current climate Gen Z are cautious of trusting, especially big brands. People are becoming more aware about the world, and Gen Z especially would look to purchase from a brand that addresses social responsibility and has a core sustainability message.
Content needs to resonate with them on a deeper level, rather than what is trending. Gen Z wants to care about the brands that they follow on social media, giving them the feeling that they're making a difference; through both the purchase of the products and the beliefs that the company stands for. So, this really is your chance to put your money where your mouth is.
Like any other social strategy, it is important to start by knowing your customer. What are their interests? What do they interact the most with? Which platform do they predominately use?
For Gen Z, it's important that you keep up to date with their latest trends on social media. No, we don't just mean what's trending on Twitter or the new craze. We mean how are they using social media? If they're using a particular filter or gif, implement it into your posts. And post on the platforms that matter the most to them, such as Instagram stories. This is where they will engage.