By if-admin | September 24, 2020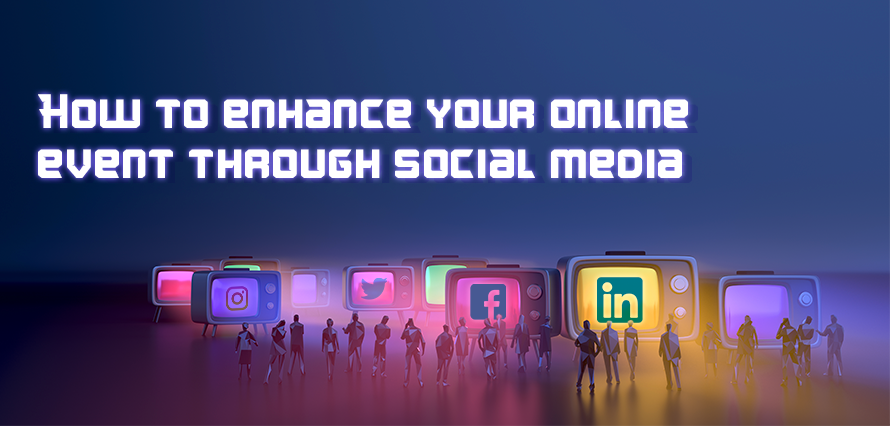 2020 has led to countless changes across the board – and for marketers, one big pivot has been with events and in-person activations. With new restrictions announced just this week, it looks like events will continue to happen online for the foreseeable future.
Here are some social media techniques for creating a killer digital experience for your guests:
Create a unique hashtag
Not only does a brand hashtag extend your reach and get more eyes on your content, it's also is a handy way for you and your guests to find all content related to your event across social channels.
Be sure to pick a unique hashtag that incorporates your brand name. Use your hashtag on all your social media content and include it on other marketing collateral as well.
Make a splash leading up to the event
Don't neglect the lead up to your online event. This is the vital period to garner registrations and ensure your audiences understand what they can expect. Your content and creatives should communicate the value they'll receive from attending your event.
This may be your biggest obstacle in pulling off a successful online event – so we'd strongly recommend adding paid media budget behind it. Understand who your audience is, why they would benefit from your event and get on their feeds; it's as simple (or not simple) as that.
Pick a reputable supplier
Picking a virtual event supplier is no easy task – you need to consider its functionality, streaming solutions, engagement tools, the list goes on. You want your audiences to feel like it's the real thing, even from their living room.
In terms of social media, try and pick a provider that has strong engagement and networking capabilities. The hashtag will help to drive social conversations, but you want it to be easy for audiences to share content to their feeds so that they can keep the conversation going.
Live coverage
Live tweeting sets the tone and shape of the online conversation around your event. It's useful for capturing key messages or timely discourse, like at conferences, debates, and speaking events.
Share your speakers' social media details and encourage them to provoke conversation throughout (and after) their presentation. Get them to lead audiences through online polling – anything that will amplify and extend the conversation on social feeds.
Analyse your performance
No campaign is complete without a proper evaluation.
Set clear goals and metrics ahead of time so you can measure your campaign's success against them. Was your goal to receive registrations? Brand awareness? Inbound sales leads?
Take a deep dive into your analytics. Find out whether your team met those performance goals and how well you executed your plan.
This blog is just the tip of the iceberg when it comes to social media's role in event marketing. Reach out for more information on how you can boost your online event through social.