July 25, 2016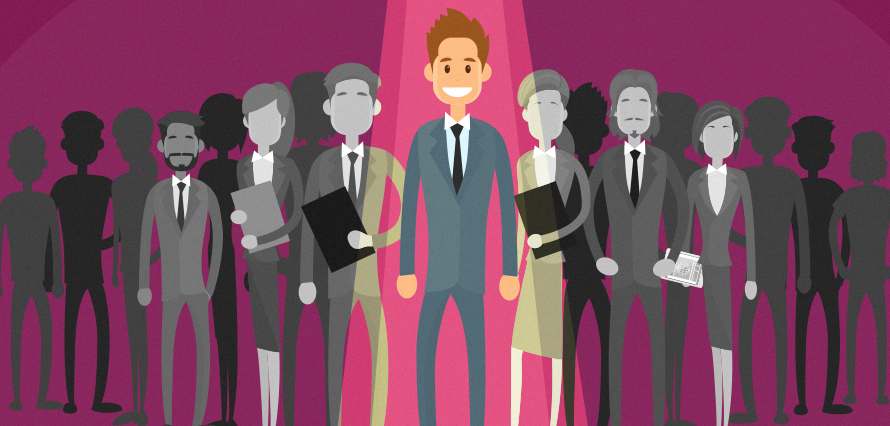 Social might be almost a decade old, but it is still a young industry. And as more and more brands embrace social media marketing the need for skilled and experienced talent is growing at a rapid pace.
Working in social media is a sophisticated business these days. You need to be logical and data driven, yet also creative. The ground is always shifting in social. The landscape, the platforms, the technologies, the trends; they are all in constant flux. So more than anything you need to hire professionals that are intuitive, proactive and show initiative.
Whilst there are many, many wonderful social media folk, there are still not enough to fill the demand. And the process of hiring them is often obfuscated by the swathe of ninjas, rock stars and self-proclaimed gurus (a nightmare for those of us who are in the profession!).
So if you are struggling to find that perfect person for your social media role then consider this approach…
Grab the diamond in the rough
Hiring an intern or a graduate is a good thing. Growing your own is a terrific way to put back into the industry and support the next generation. Where it goes badly wrong is when you assume being a 'digital native' means an understanding and experience of brand, messaging, reputation and all the skills needed to communicate on behalf of your company.
The biggest failure in hiring the inexperienced is in giving them a laptop and assuming they can just get on with the job of social. An intern may be cost effective in terms of salary, but you need to invest in them. And invest heavily.
That means training courses, attendance at conferences. It means mentoring across the skills sets and a structured programme of development. If you haven't got the time to do this, don't do it.
We have always had a paid intern programme at immediate future. It is structured and immersive – aimed at mentoring and nurturing. Although we also like to throw them in at the deep end (we have the skills to be a constant safety net). All in all, they learn fast and in fact many have risen through the ranks and gone on to greater things. But there is one specific quality we look for in an intern: someone who hasn't left learning at the door of their university. We want folk that will embrace constant education. We want curious folk.
Winkle out the experienced social smarts
There are some seriously smart social people in the industry. The last 10 years hasn't left us bereft of talent (There are just not enough because the sector has grown faster than the number of skilled employees!). However, as I said earlier, the waters are somewhat muddied by those rock stars that have a little knowledge and do a lot of talking.
The answer is to interrogate from the start. Know fully the skills you want in a new employee in advance of an interview. Have a lot of questions at the ready. Challenge with scenarios, dig into theoretical answers (it is often how those that don't really know fudge what they don't really know- they learn the theory). Stick to your questions and score as objectively as possible.
The candidates that will really make a difference to your business will also be looking for something from you. And it won't just be salary. It won't just be your sexy brand either (unless you really are a very sexy brand). They will want an opportunity to develop and grow. Help them with a defined journey of development that takes them outside of social. It could be expanding skills in wider marketing, crisis and corporate communication, statistics and analytics, or even left field skills like coding.
Consider the outsider
Social is not rocket science. In fact, much of what we do in social media is pragmatic. Moreover, social is based on a blend of many other capabilities such as digital, marketing, PR and so on. Sometimes hiring from another discipline has a lot of advantages. Your candidates come with experience. They get the basics, they get business, and they are brand ready!
Again, investment is the key to unlocking this talent. You need to quickly get them up to speed on social and they must be super eager to learn. The last point is a mandatory requirement. Plucking someone from another discipline doesn't work if they are looking for an easy life. Somewhere to hide. They are going to be exposed rather quickly if they don't embrace learning.
Hence, at immediate future, when we hire from outside social we look for people that fit our values. They must be relentlessly curious; obsessive about performance; leave their ego at the door and be collaborative; and have respect for the profession, our clients and their colleagues. The rest we can teach.
So in summary, if you want to hire the best from the social media talent pool then you also need to:
1. Hire those with a mind set for learning – people who are curious and love to find things out
2. Dig into the detail when hiring and poke around to ensure experience matches what they say. And don't be tempted to assume being a digital native equals communications skills.
3. Plan to invest heavily. Not only for those that need to up-skill into social. Even social media experts need you to give them time to keep learning – after all social is endlessly evolving!
And most of all, enjoy having your social media folk in your business. They will be a breath of fresh air. Connected to your customer, your brand, and your business values they will straddle departments and silos and bring your company together with one voice.
BTW: We're looking for talent right now at po.st/SocialCareer