December 15, 2017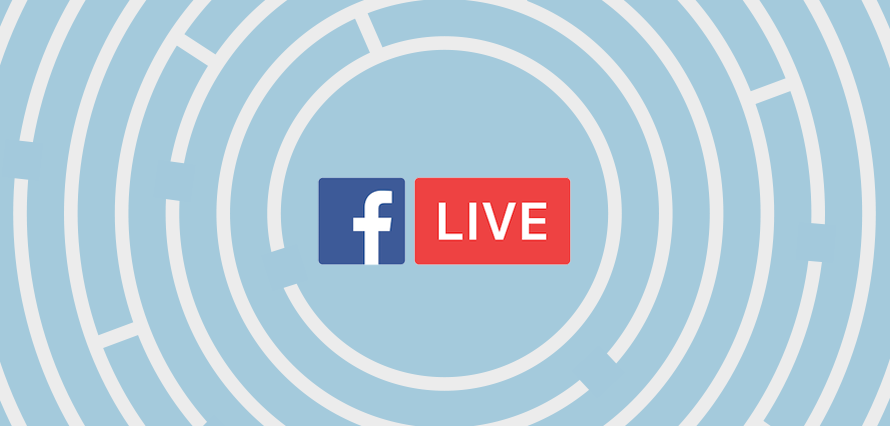 Spoiler alert: if you're not using Facebook Live then you should be – even if you're a B2B brand who DOESN'T believe they work for you! We use them and we're smashing it for Fujitsu. If it's not working for you, then you're not using it correctly, or addressing the right stories.
Answering the right stories
For years, immediate future has championed a philosophy of addressing 'sleepless nights' in Social. What do we mean? Well, your product or service will solve problems. We refer to these problems as 'sleepless nights' that your (soon to be) customers experience.
'Sleepless night' solving content, using excellent storytelling, is served to a relevant targeted audience undoubtedly performs best! We've got the client campaign statistics and the Award wins to prove it within B2B & B2C:
2015 Best Use of Social Advertising
2016 Best Use of Social Advertising
2016 Agency of the Year Commendation (twice)
2017 Social Media Campaign / Strategy of the Year
Storytelling through Facebook Live
Facebook no longer 'favours' video or motion. It demands it; their algorithms optimise performance of motion assets. They no longer optimise performance for stills.
Opinion pieces
A tactic utilised by your PR team or agency. Except, the opinion pieces they're packaging are framed around Editorial restrictions. A Facebook Live published by a brand, that addresses 'sleepless nights' and drives home your brand opinion, is a simple and impactful tactic. Key to success, is having someone ask the right (engaging questions) and knowledgeable people whom can address these in an insightful fashion.
Here's an example of what we've recently done for Fujitsu. Our video series delivered:
Reach: 737,079 people (highly targeted & relevant audience)
Impressions: 1,711,172
10-second video views: 153,846
50% of vide viewed (over 3-minutes): 21,941
100% of video viewed (all 6-minutes. 40-seconds): 17,088
Thought-leadership
Every brand has a USP; a philosophy or solution that is impactful or innovative. What are the stories behind these products? How did they start? Who do they resonate with? What makes these unique?
Imagine an on-video interview between two people debating these points – educating your wider audience. The art of these interviews is to present an authentic and informative conversation between two people which will engage the audience.
Overcoming the video stigma
Anyone can appear on camera. They just don't realise it. Some people will have a more natural resonance than others, but all too often, woodenness is caused by a self-consciousness of doing something we've never done before. For some reason I can't fathom, it's one of the few challenges business people don't rush to overcome.
Remember the first interview you did; the team address you did; the first companywide announcement; the first speaker slot. You were nervous, right? Today, you're thriving.
Nerves are good. They inform us that we're doing something that matters and that we should focus, not run from the fear.
There are numerous philosophers whom can deliver a more eloquent and impactful message than I, but the syntax will be the same: stand tall, face you fear and overcome it.
I force everyone at immediate future to appear on video. No one enjoys the first time, or even the second time. But here's the kicker: you would not believe the amount of people whom subsequently say to me: "OK, that's not as bad as I thought it would be, and I actually come across quite well!" Quite well? You nailed it, I say.
Confidence soars, presenters appear more natural on screen, debates look like authentic coffee chats, discussing a topic relevant to your audience – the content thrives.
Facebook Live isn't the future, it's the now. Whilst we do deliver high-value productions through Facebook – working with our clients to take them on a journey, you don't have to start there. There are more cost-effective entry points through which you can evidence the impact and investment rationale back to the business.
Give it a go. GO LIVE!