January 11, 2018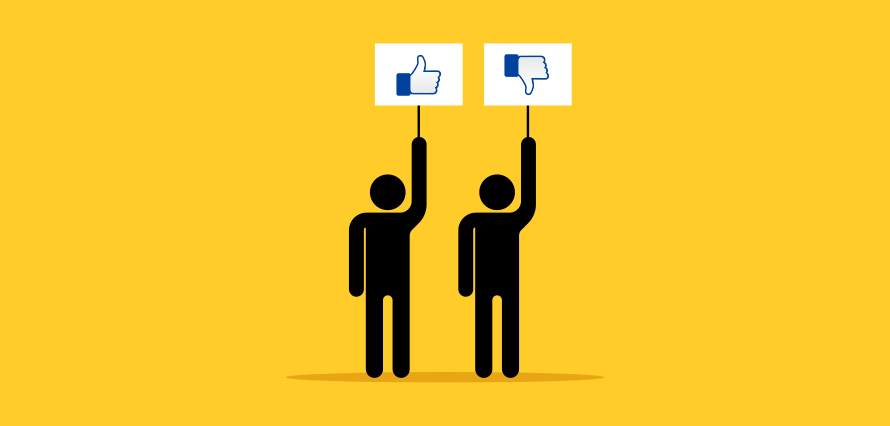 Facebook is saturated with brands on the constant lookout for new ways to engage with their audiences. We're all fighting for our voices to be heard.
Getting people to engage with brands on social media is getting harder, and people's opinions are becoming more and more valuable. Unless your content is top-notch, sparking a conversation with your customers can be quite tricky.
Just over two years ago Twitter introduced polls to its users, making it easier for them to learn whether their followers prefer Game of Thrones or Stranger Things, or decide whether they should dye their hair candyfloss pink or ombré. With the feature proving rather popular, Facebook wasn't one to lose out on the polling action. Just weeks after acquiring tbh, a teen-centric polling startup app, and adding voting stickers to Instagram Stories, Facebook rolled out the feature onto its own platform.
The polling feature allows you to create GIF-supported votable questions that you can post as a new status, on both the web browser and iOS and Android apps. The poll is similar to Instagram's in the way that it also limits polls to two answers at a time but the fun part is the fact that you can upload photos or GIFs along with each option.  Why's it good for brands? If you're a travel brand you can ask your audience which destinations they prefer. Clothes? Pitch a maxi-dress against a jumpsuit. You get the idea.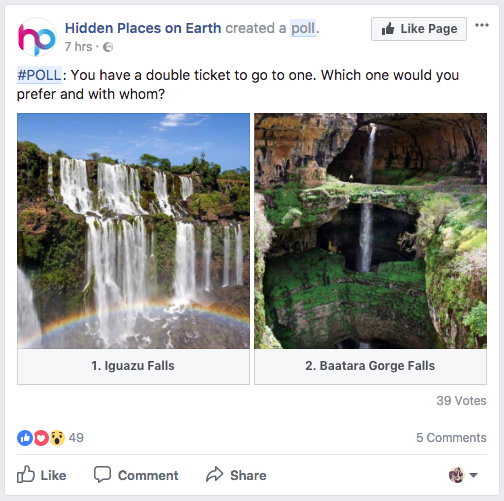 Source: Facebook
Here's how to create your Facebook poll with GIFs
Open your Facebook page and click "Create a Poll" on your status box. You may have to click the See More link below to expand the status box in order to find the option to create a poll.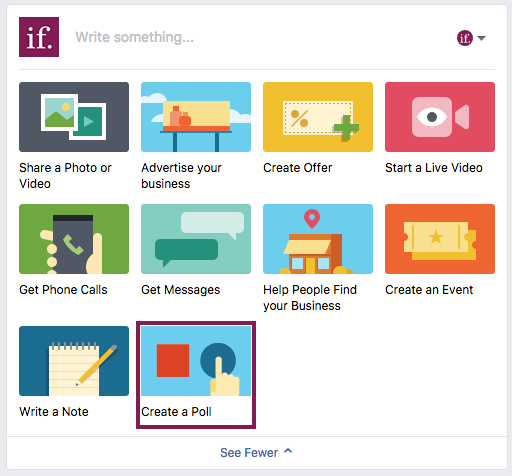 Next, describe your poll and add the two options.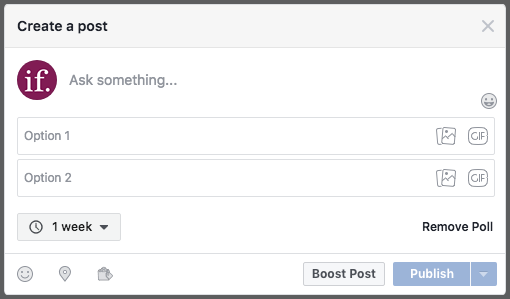 To attach a photo or GIF to each option, click on the camera/GIF icon.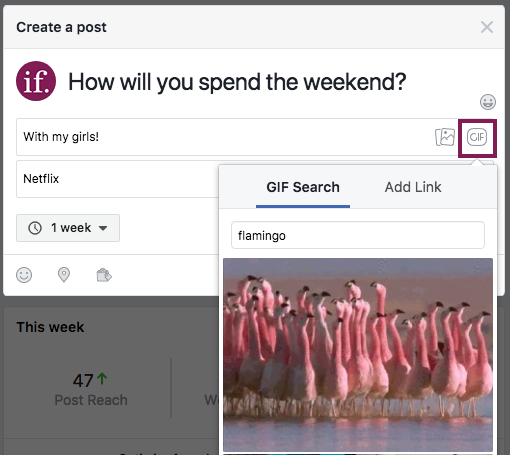 If you're creating poll with photos, you must upload them directly from your computer. If you're creating a GIF poll, search for a GIF in the Facebook GIF Search or use a link to a GIF you've found online (like the all-mighty GIPHY or similar).
Once you've created your poll, you can choose how long the poll should run for, configure preferred audiences and other post options, boost your post with paid Facebook ads, and schedule or publish your poll.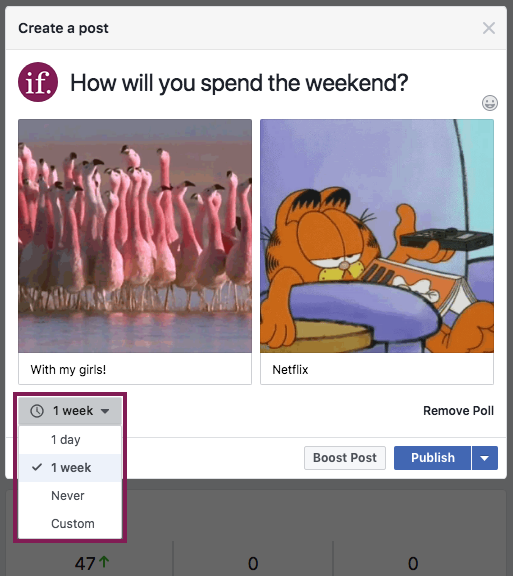 Once the poll ends, the post goes from allowing people to vote to showing the results.
Everyone can see the number of votes, but only Facebook page admins and others with the right permissions can click on the number of votes to see who voted for what. Anyone with Facebook Page Insights will also see the usual analytics for the post and paid promotion.
Facebook GIF and photo polls make it easy to capture the attention of your audience, encourage them to vote for something they like, and boost overall engagement for your Facebook page.