November 29, 2018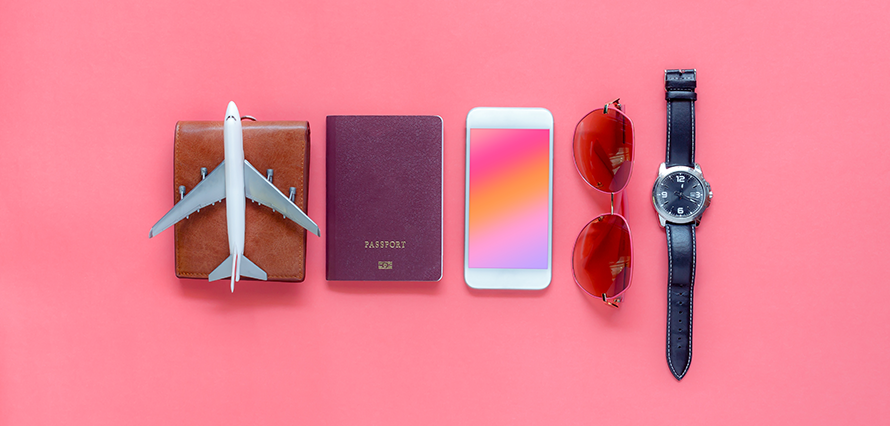 Right now as we head into the dead of winter, our summer holiday is just a distant memory. But it's now, as we turn the heating up at home, that we dream of going away. Our latest research makes it clear that social is a travel essential. We love to talk about going away, whether it's whilst we dream, plan or when we buy.
In fact, this year we talked a whole lot more about holidays with conversations on Instagram up by 213% and chatter on Twitter up 93%. The research (using social media listening tool Brandwatch) shows that in total there were over 30m conversations in social that mentions holidays, hols or holibobs.
As travel brands prepare for the new year's seasonal spike in sales, what do they need to know about consumer behaviours and interests. What will make the biggest impact and turn holiday dreamers into buyers on social …
Don't homogenise your holiday posts
Each social platform is different. Twitter is dominated by call-outs to friends and family alongside dreaming and wishing about holidays. Insta is much more about the showing–off. Locations are mentioned, views are described, hashtags are used.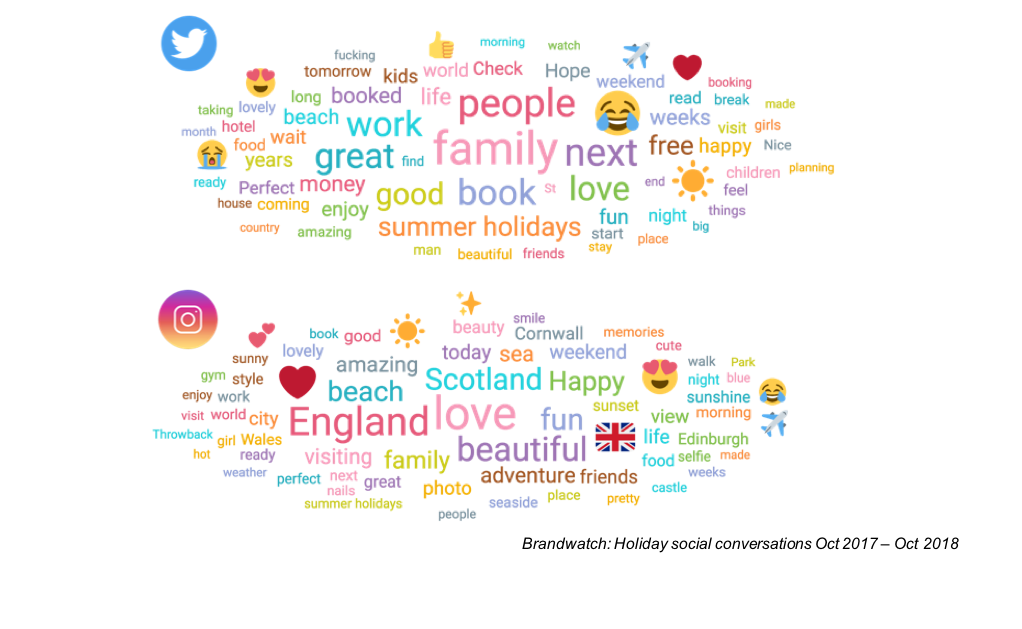 Know the purpose of each social channel. Don't repeat the same posts across all your social profiles. Tailor them based on channel behaviours.
Empathise with audience emotions
Holiday conversations are emotional. And that leaks into social. Consumers use largely positive adjectives. 37% mention 'happy' in their posts and 38% mention 'love'. Tone and language count for a lot. Match the speed and emotional language of your audience and let emojis do the talking – if you want to encourage purchase.
The experience is for the many  
People usually don't holiday alone, and posts frequently mention family (66%) and friends (25%). Families talk about 'packing' the most, whilst couples talk more about spending money. Best friends talk about holiday shopping the most.  Brands need to talk about holidays in a more inclusive way: how group bookings are great for friends. Or what families want from their summer vacation.
Know your holiday personas
Customers talk differently about different holidays. There are certain motivations, associated topics and behaviours specific to each holiday type. E.g. those that like cycling holidays are more likely to talk about swimming too. Caravaners talk about food. But they talk about taking photographs way more.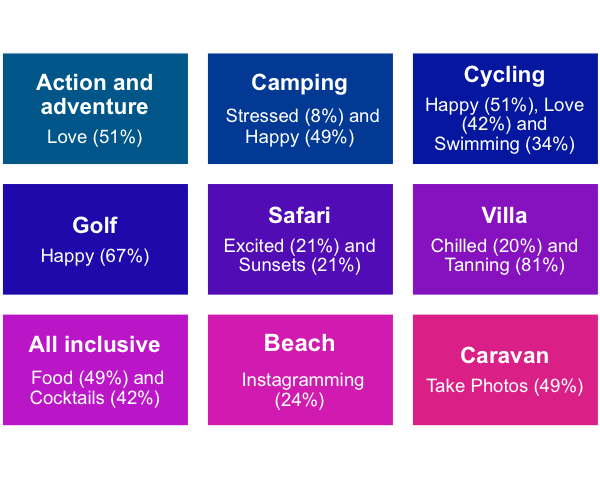 If you provide more than one holiday type, then change up your content to match the topics, language and tone of the differing audiences. Build out a consumer social persona based on each holiday type from the caravanning photo taker to the happy golfer.
There is a whole lot more social insight in the latest holiday research report called, "We know what you did last summer…", and you can download it for FREE at https://po.st/18Holsbl