May 7, 2021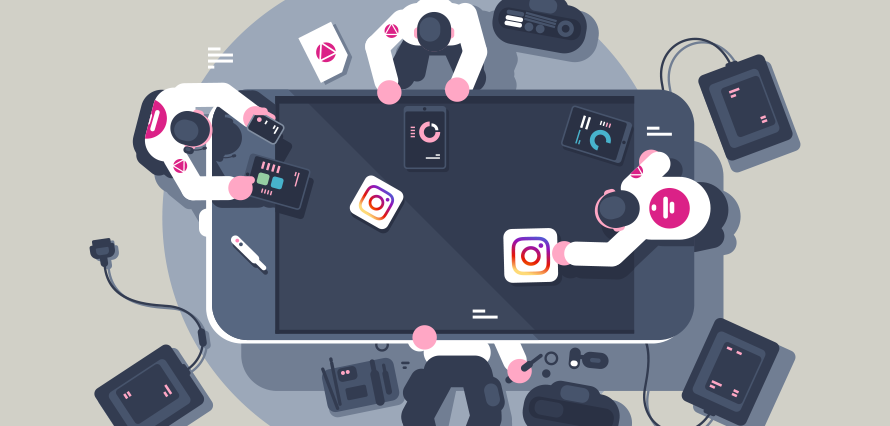 Customer experience on social seems to be a huge topic right now. And is something we've discussed a lot recently at IF. 
Over the past year, the way we use social has changed. In fact, our overall behaviour online has changed. With more and more consumers turning to online shopping (which looks like it's here to stay according to UNCTAD), marketers need to look at their strategies and identify the changes they need to make in order to improve their customer experience on social and see ROI to the business.
Let's take a look at just one channel.
According to Instagram, 90% of people follow a business and 50% of users are more interested in a brand after being targeted with an ad. Now, I know what you're thinking, this is great news for all B2C marketers (and B2B, of course). And you're not wrong! But follower numbers are not enough. The customer experience within the app is important when it comes to turning that community into consumers. 
Instagram is no longer a place for sharing and gaining inspiration. As the app is now part of the eCommerce world, businesses need to look at Instagram as its shop window, from a first glance. But then full of information and friendly staff to help customers along their journey.
So, what can be done to improve this experience?  
Discovery – offer lot's of insights and information to answer the main questions your customers will be wanting to know. But don't go overload them. Bring bitesize pieces of information through different types of content; posts, stories – also added to highlights, ads and hashtags. (Check out this blog about the different hashtags to use)
Communication – Most businesses now turn to social as their point of customer service, and consumers are the same. But not all interactions are negative. By implementing community management into day to day activities will invite engagements and give your consumers the opportunity to speak directly to your brand, allowing your personality to shine through.
And finally, purchase – If possible, avoid traffic diversion and allow your customers to make a purchase in-app with Instagram Shopping. 
We could go on and on if we could but for now, we'll leave with you with just a few nuggets of insights. However, if customer experience is a topic you'd like to know more about then join our upcoming webinar on 13th May – Roaring into the 20s with a rockin' social customer experience. Katy Howell is joined by Co Op's Lead Social Media Manager Catherine Storey, Sprinklr's Regional Marketing Director Jen Brown and Founder of Business EQ Tracey Finlay to discuss everything about improving customer experience on social. Sign up today!