By Katy Howell | May 27, 2021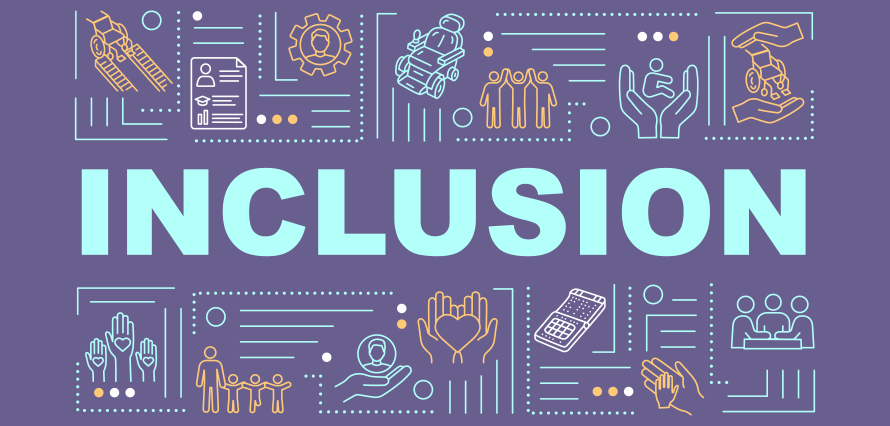 Welcome to the new 20s, where not taking action or being silent are no longer options for organisations. The importance of inclusion and diversity is here to stay. There is no room for brands to sit back and act passively. Why? Well… consumers are becoming more demanding and aware of social justice. They value inclusion and diversity more than ever before. And with Instagram trying to maximise inclusion by adding a new Pronouns option on user profiles, we thought it was time to remind you that inclusivity isn't just a buzzword. It's necessary.
We have changed. We have evolved and made positive progress, and the past year has revolutionised everything. The latest global events have pushed us towards becoming more aware and conscious of the way we are communicating with others – especially in social media. Gone are the days when discussions about gender were taboo. Or supporting marginalised groups of people, racial justice or gender equality were not part of your business values.
Recently, there have been many social movements that have shifted content on social media. #BlackLivesMatter made many organisations consider being more active on racial diversity. Body positivity movements made brands realise they need to display different body types in all shapes and sizes within their social media advertising. LGTBQ+ social movements made brands more aware of the need of supporting this community and be an equality-focused brand in their social profiles. It's clear, organisations are trying to create content that guarantees greater representation, less appropriation and more inclusive content. And this awareness is beginning to result in a better social space for all. Hurray!
Now, more than ever, we're more human and empathic (hurray again!). But don't get me wrong, there's still a lot of work to be done.
So, let's be clear; you should always, always, I repeat, ALWAYS, consider how you can make your social presence more accessible and inclusive to a diverse audience. You should be integrating diversity, equality and inclusivity into our social strategies for the long term. And there are many reasons for this *adjusts glasses* , let's get started:
It humanises your brand (and believe me, you need this)
It shows that your audience is important to you and your organisation.
Your audience wants to feel represented and understood – if they can't resonate with your content, either physically or emotionally, they will feel excluded. Consumers will no longer stand for that and won't even consider your organisation or its content valuable.
You reach new customers and stand out from other companies. Ultimately helping to grow your business.
But if you're still in doubt about whether you should make your content strategy more accessible and inclusive. Here you have some stats that speak for themselves:
There are so many ways you can promote inclusion and diversity, but if you're just getting started, here are a few top tips:
Research and look at the data to understand if your content reflects your evolving audience.
Edit for inclusion: Write with clarity and make text more accessible, using CamelCase for multi-word hashtags.
Provide descriptive image captions and alternative text to your images.
Include video captions.
Limit emoji use, as they are read aloud by assistive tech.
Use a range of diverse images.
Or head over to the channels themselves and explore their accessibility options.
So, it's time to make inclusion and diversity a priority within your marketing strategy. Grab hold of those business growth opportunities. Come on, let's be more human. Let's spread some kindness. We could all use more of that.