By if-admin | May 16, 2019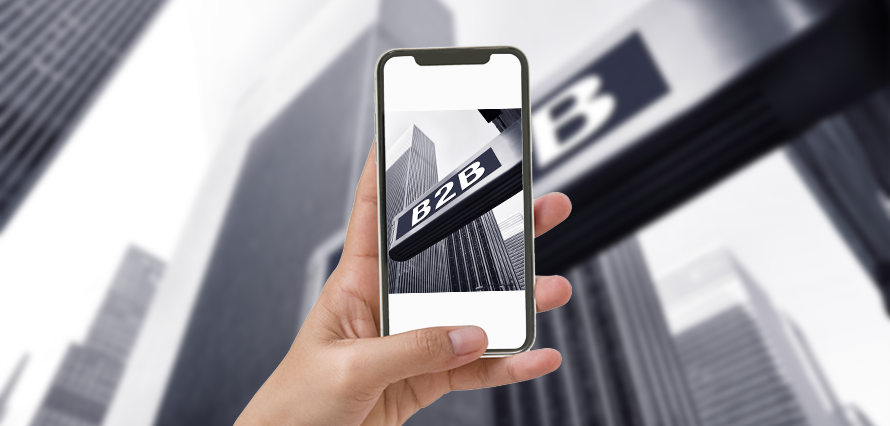 The success of Instagram just keeps growing; Stories, influencers, shopping tags, and engaged communities means it is fast becoming the platform for B2C marketing.
Can the same be said for B2B marketing?
In short, YES! Instagram is a great place to spread awareness for any brand and using Stories, UGC content, as well as the bio website link, makes it just as valuable in reaching and engaging your customers as it is for B2C marketeers.
But what is stopping B2B brands and marketeers embracing Instagram?
Engaging with followers and creating Instagram friendly content is what businesses often cite as their biggest challenge on this platform. They are scared they won't have the photography or visual storytelling to tap into the success of what works. However, it is not insurmountable and there are more and more businesses demonstrating just how they have mastered Instagram by ensuring their content strategy ties into their business offering and goals, and then applied Instagram/social media best practice to implement.
So how can we measure ROI on Instagram; we have to justify our investment back to the business?
If you are only using Instagram for brand awareness, this can be difficult to measure and traditional ROI modelling needs a rethink (see our blog on this at buff.ly/2TdT6qH ). A strong content and engagement strategy will help achieve results, plus brand visibility can be achieved using targeted hashtags that will, in turn, increase your followers then engagement with click going to that all-important website. This is of unquantifiable value to a business and should not be ignored.
What is exciting and engaging about our product/service that will work on this platform?
Ultimately where Instagram really delivers for B2B brands is by humanising them. This platform can really deliver the people and social side to your marketing mix, making your customers feel more connected to your company whether it is via the people who work for you or the stories behind the day to day. Just be sure that content comes across as authentic, and not staged; tell the story genuinely vs stock images and forced smiles to really connect with your customers. And don't forget the added bonus here is employee attraction, retention and advocacy!
Considering Instagram for your business? Drop us a line so we can help you stand out and engage your customers – both existing and those in the future!