By Katy Howell | July 29, 2021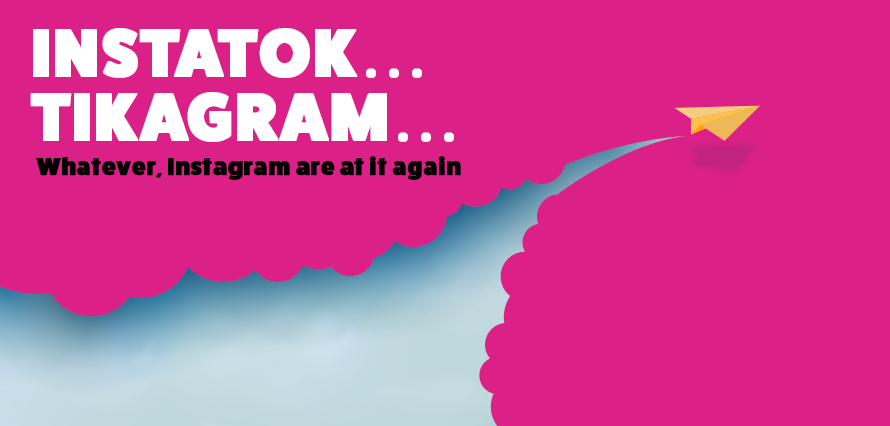 Okay, okay, we get it. It's good to take inspiration from things that are working, but clearly, these things aren't working for others as well as they are for TikTok.
In this new instalment of "what else can we be INSPIRED from by TikTok" Instagram is now looking to change up how their Explore Feed works by making it more like TikTok's For You Page.
How will it work, I hear you ask? According to a few testers, your Explore feed will stay the same, however, once you tap on a post, it expands to a Reels view. You can then scroll through to the next post whilst staying in a Reels view.
The thing that works well over on TikTok is their "For You Page". It picks up on the things you like whilst also showing you posts of people you follow. It almost always gets your feed right, and if you come across something you don't enjoy? Go back and watch a few of the things you do to keep getting that TikTok goodness.
If Instagram is following suit, then this could be a really great change to the Explore page. Finding posts and topics that actually interest you and not just catered to what's "trending".
Design-wise, by making the post fullscreen and more Reels looking, it makes you focus on what you're seeing rather than possibly getting distracted by comments and likes.
I'm intrigued to see where Instagram goes with this and if we'll finally see more variety in the Explore tab.