By Katy Howell | July 19, 2021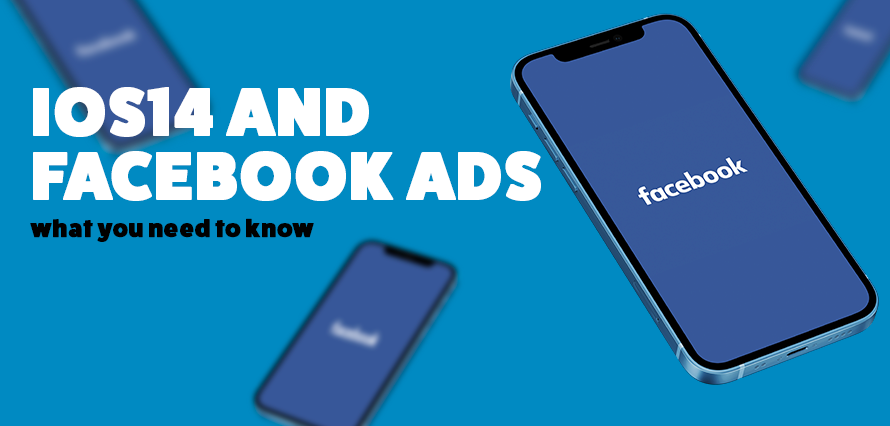 Apple has recently released an update, iOS14, which is causing quite the stir with Facebook. If you're an Apple user, then over the last few months, whenever you update or load a new app, you'll have a popup notification asking if you are happy to share your data. Now, more than likely, you'll have clicked the option saying "Ask App Not To Track".
Apple's IDFA – Identifier for Advertisers, is intended to help advertisers measure ad effectiveness, and is essentially a cookie assigned to an iPhone which can pick up data across all the apps used. It's always been there, but Apple is now apparently on the users' side with this update, giving the power back. 
In general, consumers "don't like" ads. In reality, they like ads if they are personalised to them – of course, the challenge is that consumers don't know that we need their data in order to personalise their ads.
It looks like around 70% of Apple users are choosing to opt out of the tracking – so if marketers need user data to personalise ads, how is this all affecting the likes of the Facebook ads platform? Here's some background.
In short, there are fewer user data points being fed into the Facebook system. Marketers will need to be smarter about developing a target audience, building out from demographics into deep psychographic, affiliated interests and keywords. Basically, you need to know your audience at an even deeper level.
Secondly, the way a brand tracks conversions will be hampered – Apple is still sharing the data, but more slowly and in a more limited way.
How does this affect your brand?
If you're mainly concerned with reach and awareness rather than sales and attribution, the good news is that it's only your audience building which needs to be developed. Determine how to batch up your audience groups, directing the algorithms to get the best results, and then test and learn.
For brands concerned with sales and attribution, the challenge may be trickier. You can still track conversions, however, the users who opt-out through the iOS14 update will only be tracked for a single site-side event post-click. You must make sure your domain is registered with Facebook, then the platform itself will determine the most relevant site-side events automatically. When it comes to optimising your ads against event conversion, you may only choose a single event in this case, too. Watch out for Facebook launching an Events Manager soon, we hope, to help. You may need to look into a 3rd party tool to track, but don't underestimate the potential of using good ol' UTM's through Google Analytics to get a better user journey picture.
Lastly, the much loved retargeting is taking a bit of a hit as well, I'm afraid. Facebook will no longer support a 28-day post-click or post-view, or a 7-day ad view attribution window. But, the 7-day click window is supported – make sure you're updating your targeting builds to select this.
If you don't know where to start, take a deep breath and firstly, pause your adverts aimed at iOS users – go for Android for the time being while you get your IDFA ducks in a row.
You'll need to be more creative in your solutions for paid ads – trust us, we know that this is complex, but we're here to help. And so is Facebook.
And so is the wonderful world of the web – we found this Twitter thread really handy:
Facebook advertising is undergoing the largest change in its history: iOS14.5+.

Adopted users are now 70% of its spend.

Everything. Is. Different.

Here are my 4 recommendations to keep winning in this new world:

(source @ampush's 8 figs in MONTHLY $ with top DTC brands)

— Jesse Pujji (@jspujji) July 12, 2021
If you'd like to discuss any challenges you're having, please get in touch.