By Katy Howell | September 7, 2021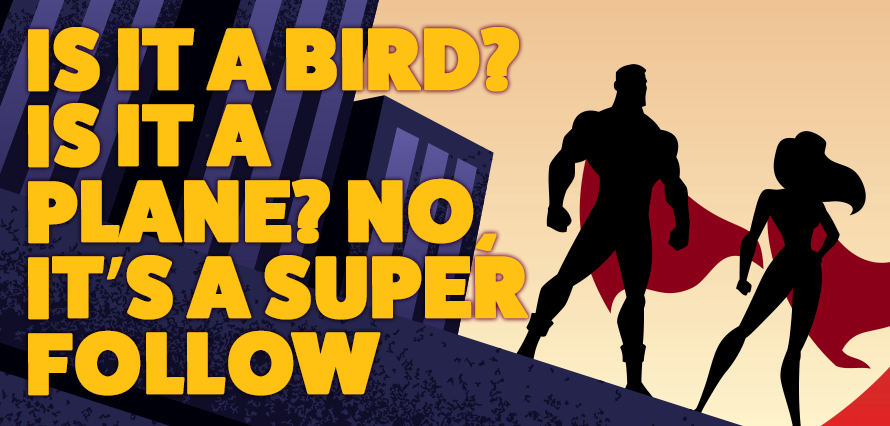 Over the last few months Twitter have been testing out their "Super Follow" option with select creators being able to charge a monthly fee for exclusive content – think similar to Patreon or OnlyFans.
"Today we're excited to introduce Super Follows, a new way for people to earn monthly revenue by sharing subscriber-only content with their followers on Twitter. With Super Follows, people can create an extra level of conversation on Twitter (sharing bonus Tweets and more!) to interact authentically with their most engaged followers – all while earning money."
Creators will be able to set up monthly subscriptions of $2.99, $4.99 or $9.99 giving them early access and bonus content and conversations.
From Twitter:
Twitter do have *some* rules on who can apply. Profiles must have a min 10k followers, the creator must be at least 18 years of age, and must be an active user, tweeting at least 25 times within the last 30 days.
There is a Super Follows policy that creators must take note of and follow.
If you're already a creator who uses platforms such as Patreon or Ko-Fi then you will be no stranger to creating content and bonus goods for subscribers, and it's quite to know that you're money is going directly (minus the Apple and Twitter fees) to your favourite creators and helping them be able to spend time on new content.
This could be a strong step forward for Twitter, we know these platforms work this adds an extra level to the website without having to set up new profiles and accounts elsewhere and rebuild your audience.
There is a Super Follows waitlist for those who are intrigued.