December 4, 2015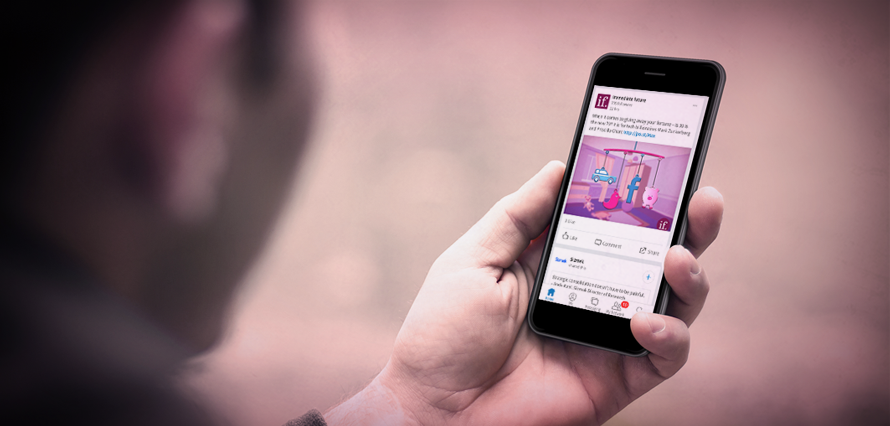 LinkedIn has finally caught up. After several nudges into bits and pieces of newly-designed UI, including the Ads manager dashboard, LinkedIn Pulse, and messaging features, the platform has totally revamped its mobile app. Boasting a whole new breezy design, a faster home feed and several new features including a 'more' instant messaging system and meeting sync.
New @LinkedIn app. Statement true up to a point. Much improved but please cut 'Work Anniversaries' & 'Endorsements' pic.twitter.com/O1kqeIixmy

— Sue Llewellyn (@suellewellyn) December 2, 2015
LinkedIn users have been crying out for an update like this to (or at least try to) bring the professional networking platform into the 21st century of social media. With comparably dominant platforms like Facebook already racing ahead with relevant news-based feeds and an independent messaging platform. Facebook is threatening to get in on LinkedIn's key offering with 'Facebook for Work' – offering an alternative side to Facebook for connecting with colleagues and clients. A big step for user activity on an app like Facebook is a relaxed environment to mingle with friends and family. But can the inverse qualities of a relaxed professional network work for LinkedIn? The new app update may be an indicator.
There is a clear opportunity for LinkedIn to enhance its custom newsfeed algorithm to serve content that is truly relevant. With unique and detailed profile data around professional skills and experience they would be able to do this in a way few others could.
The new interface allows for smaller interactions to be made faster; a post like, a skill endorsement, a follow, or a share. But the question still remains: are users still nervous that small interactions on a professional network could be detrimental to their reputation than, say, simple actions they make on Twitter or Facebook?
After all, a post like on LinkedIn can usually result in something that looks almost like a re-post, displaying the post to your own network in turn, rather than a simple acknowledgement or basic response.
There are, however, some very positive and constructive features that the new update brings; a calendar sync feature that connects you with meeting attendees profiles before the meeting – a hugely useful feature that gives a taste of the way LinkedIn could go to give real value as a professional networking platform.
See what others are saying about the app update on Twitter or why not download it for yourself and give it a go.