March 4, 2015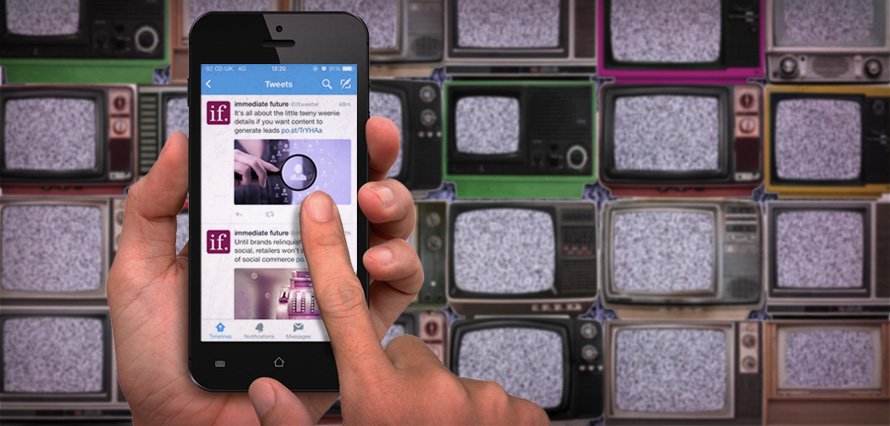 Did anyone hear about Madonna's fall last week? Well, yes I think the whole world did and they heard about it in the precise moment even if they weren't watching the Brits. #BRITs2015 anyone?
The power of social.
By the time the newspapers had printed their front covers, and breakfast shows had updated their bulletins to include it, we had all heard about it and created our GIFs and brands had already responded in real time.
"@Andy: Attention USA Madonna just got pulled down by her cape at the Brit Awards" this was all foreshadowed http://t.co/umAzdc5jOP

— Gif Giraffe (@Gif_Giraffe) February 26, 2015
So does this make traditional media old news? I know I was bored by the time the next day came around and was already onto the next piece of news, reading it in my Twitter feed.
But it's not just real-time …
Social doesn't just play a role in real-time media it plays a part in the authenticity of what is being written by the media citadels.
The power that social has given celebrities is one to note in particular. Whether you like Katie Price or not, she is an example of one celebrity who uses her social media channel to clarify and confirm stories in the press. Looking at her feed yesterday not only did she rubbish a story in one publication, she used her profile to promote another. And with close to 2m followers – that trumps the magazine's original circulation numbers at 175,576. (Source: ABCs, 2014)
https://twitter.com/MissKatiePrice/status/572720348300488704
But what is my point?
As much as social has given brands and us as marketers a wider playing field to mess around in, it is also changing the behaviour on a wider social level and this is something brands should be considering.
Again, have made this point before, but social is often the first point of call for users when trying to find information, not just the latest news. How does that translate into our jobs as social media marketers? We must ensure messaging is as real-time and relevant as possible, but not just that! We need to ensure content is as socially optimised as possible with keywords, links and succinct messaging – only then will our content be picked up when twitter or other social platforms are returning results for users' searches.
And, I'm excited
Where will this real-time social media platform take us? Who knows, but I know it will evolve.
5 years ago it was just us marketing folk talking to each other and now it is mainstream and people are using twitter as a news source. This excites me greatly.
Imagine how some of the biggest stories would have been played out on social media? OJ's Bronco chase anyone?
Let's keep watching, newspapers are already starting to use social as their news source and using it to create stories so only time will tell.